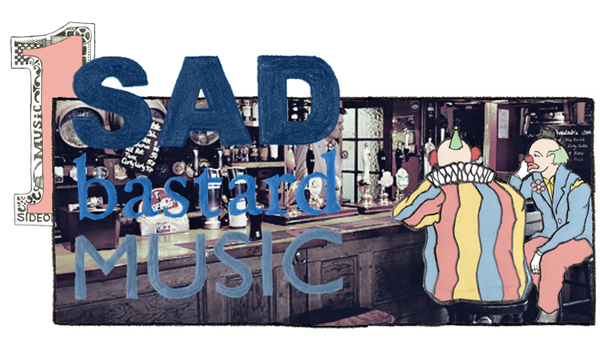 Welcome to another blog post that is full of nothing but Sad Bastard Music. This month, let's explore regrets. Letting yourself and others down is a bummer feeling. Regrets can be anything as minor as wasting time drinking beer or as major as not being able to treat a relationship the way it may have deserved thus causing it to crumble. Let's get into REGRETS!
:The Afghan Whigs – Regret:  I've posted the Get Up Kids version of this song before because it's a great track, but I came across this mid-90s Whigs version recorded live in Boston and wanted to share it. The protagonist in this cover version of the 1993 New Order classic tries to assure himself and the world that he is capable of not being a sadsack. He's trying to convince the world that he is capable of being normal when for whatever reason he is broken. Some fans claim it's about the notion of celebrity, but I know it is regret from a relationship gone wrong.  NOTE: The song kicks in at about 2:20 after an awful lot of on stage banter.
:David Bowie – Sorrow:  Originally by a group called The McCoys, this appears on the 1973 Bowie album of covers, Pin Ups. It is great. This is total glammy rock but it's dripping in remorse and regret. "You're out there playing your high class games of sorrow" and leaving Thin White Duke all alone!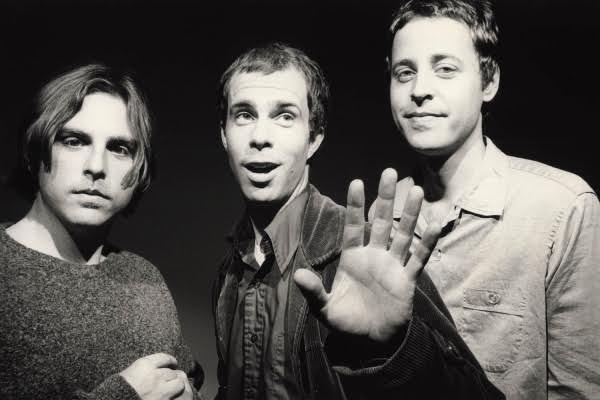 :Ben Folds Five – Regrets:  From the brilliant 1999 concept album The Unauthorized Biography of Reinhold Messner, this song paints a picture of the bad feeling of not doing enough for grandparents before they pass, as well as a weird police mistaken idea mixup. The song ends with a MEGA half-time-tempo, full choir, tympanis, and fuzzed-out bass production making this little ditty a certifiable monster jam.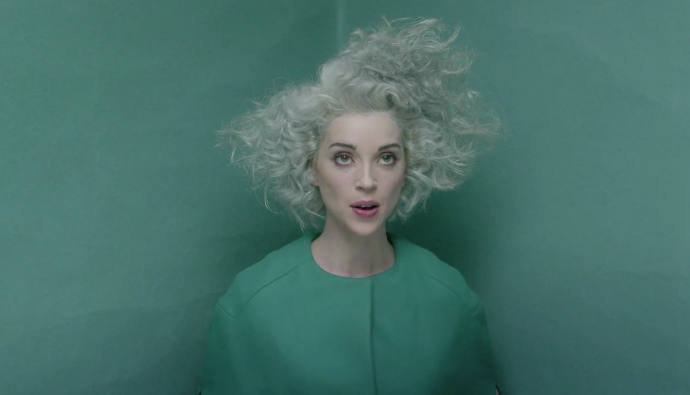 :St. Vincent – Regret:  From St. Vincent's self-titled album, this John Congleton produced track (!) touches on not allowing yourself to be happy, being scared of commitment and simultaneously the fear of being left alone. It's a self fulfilling ouroboros of anxiety that goes on and on and on and on. This is one of my favorites by St. Vincent, and there are many.
"I'm afraid of heaven because I can't stand the heights
I'm afraid of you because I can't be left behind"
:The New Pornographers – Daughters of Sorrow:  Dan Bejar's trademark voice is a national treasure. This track off their 2013 effort Together will make you pump your fists right and sway back and forth all over the course of about three minutes. Bum bum bum bah bah. USA! USA!
:Neon Indian – Should Have Taken Acid With You:

"Should have taken acid with you/ Take our clothes off in the swimming pool
Should have taken acid with you/ Told my parents that I'm staying with you"
TALK ABOUT REGRETS!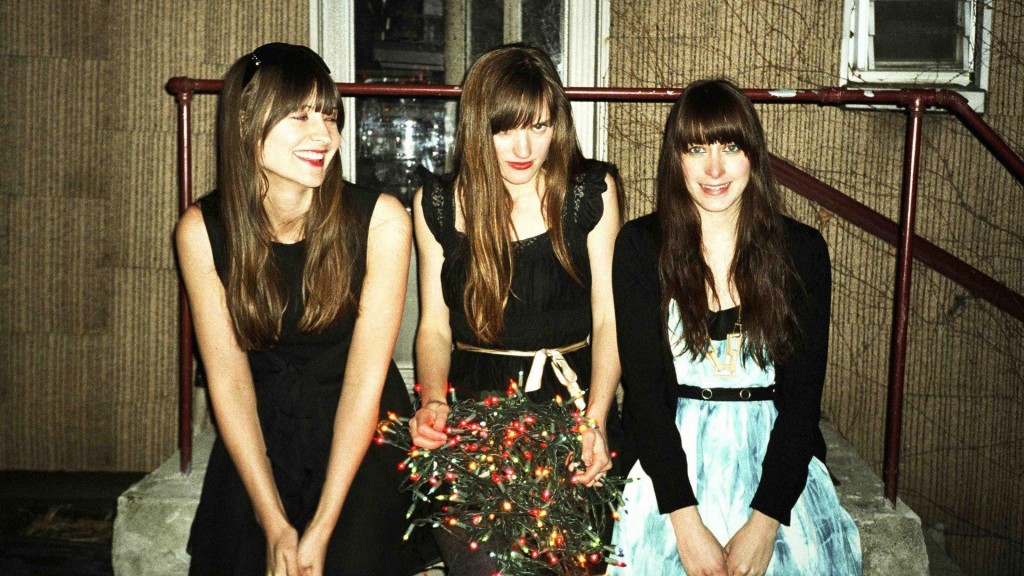 :Au Revoir Simone – Don't See The Sorrow:  Here we have a sweet song about wanting a love to make some room for the protagonist. But it's just not happening. Add in a waltz casiotone beat and plenty of airy harmonies and we've clearly got ourselves a sad bastard song.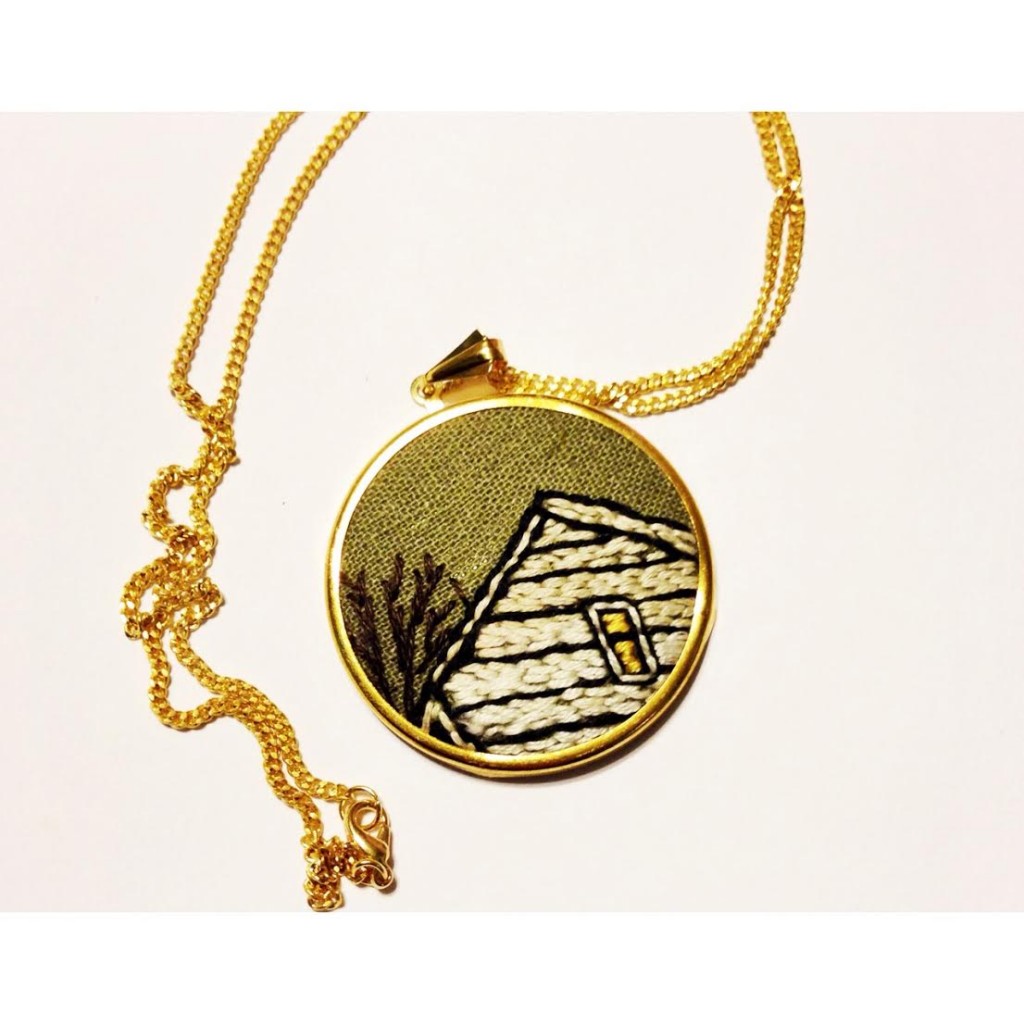 :American Football – But The Regrets Are Killing Me:  I'm pretty sure all of the American Football songs will one day be included in these sad music mixes … but we'll start here. The song takes place at a juncture after four years of a relationship, presumably high school or college. "A long goodbye with mixed emotions, just fragments of another life" with angular guitar noodling and odd time signatures that build and build and build to the self-realized proclamation: " I'm not dead yet, but the regrets are killing me."
**********
Come listen to a ton MORE songs of misery at the next NO DANCING: Sad Bastard Music, DJ GrossYall's monthly night of nothing but heartbreaking songs of tragedy at The Volstead. Look – here's a facebook invite!
Featuring everything from Elliott Smith to Hank Williams and Sam Cooke to Cat Power, this free night of songs of hyper-melancholy is a safe space to get lonely. NO DANCING is the only place in town where you're able to hear the sounds of people's relationships falling apart through loud speakers with a craft beverage in your hands and all the Kleenex you could possibly need.
Join in at the Volstead June 23rd !
Like NO DANCING on Facebook to be up to date with happenings.
XO. Goodbye.