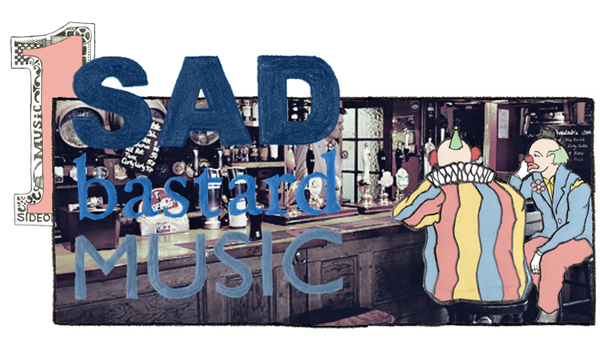 Lost hope? Dreams ended? Spilled milk? This is Sad Bastard Music – a monthly column of the best sad songs of all time and this exists solely for your comfort. Come here buddy … bring it in. Let it all go and have a good cry.
The sadder the song, the better the song – that's the motto!
:Five Cent Hero – I'm Sorry Seymour:  Remember that episode of the Simpsons where you learn that Seymour Skinner's true identity is Armin Tamzarian and that he just Don Drapered some dude in the war? His mom rejects the real Seymour (voiced by Martin Sheen!) at the end and keeps her imposter son and chooses to continue living a lie. Of course you do! Well, this is the saddest 1 minute song in the history of the world about this exact interaction.
:Radiohead – Give Up The Ghost:  From the sometimes underrated album King of Limbs, this repetitive and transcendent song that features the refrain "don't hurt me" over and over again is about letting go of the hurtful past, and I'm pretty sure the high pitch vocals are supposed to sound like a spooky ghost. That's what I like to think anyway.
:The Verve Pipe – Freshman:  Catch me late night in a small karaoke room and you better believe that we'll be linked arm in arm screaming about our guilt-stricken, sobbin' with heads on the floor. Rich with metaphors and high school nostalgia about the pain from a girlfriend's suicide … or abortion. It's hard to tell. Hey, I LOVE THE 90S!
:Fred Thomas – Pumpkin Seeds:  The prolific Saturday Looks Good to Me/ City Center frontman Fred Thomas also has put out some weirdo records under his own name and I'm a big dumb fan. I can't get enough of anything this guy touches.  Tapes, 7 inches, drawings – I want and love it all!   This song is a drone-y meditation with feedback, finger picking and tripped out choral vocals. I can't understand the lyrics but it's so mellow and mysterious that I can project onto it whatever I want – and I want it to be sad!
:Propaghandi – Anchorless:  This is the Propaghandi song that really made a generation of fans primed for transitioning into Weakerthans fans. Here, bass player John K Sampson takes center stage in the anti-racist, pro-choice, pro-gay, pro-feminist, vegan punk band from Canada and carves out 100 seconds of the second album Less Talk More Rock and crafts a song about coping with family death,  growing up and make-it-out-of-this-small-town ambition. The nasal voice gave us all a taste of what we wanted more of and thanks to their four studio albums, we have more to clutch close to our chests. Since it's release in 1996 I supposed I've listened to this song about 500 times.
:Magnetic Fields – Very Funny:  Being lied to by a significant other is the pits. The instrumentation here along with Stephin Merritt's baritone almost define it perfectly. Very funny indeed.
SONG OF THE MONTH:
:Jenny Lewis – Head Underwater:  Jenny Lewis has composed some of the best, saddest songs of the modern era but this one manages to sum it all up. And to kick it off it begins with some sweet backmasking. She channels major, chronic depression but couples it also with a TEENIE TINY bit of hope. Treating depression is a super serious thing with a multitude of drug industry fueled options and here Lewis outlines the potential negative side affects and how they can remove you from the true self. Sometimes that's the best way but not always. She contemplates mortality, puts her head down and powers through sort of like a sequel to Rilo Kiley's A Better Son/Daughter. The imagery of taking a blanket into a bath crushes me. This song's up-tempo nature and three part background harmony help illustrate that yeah – things can be a downer but buck up little dude – it'll be alright. Or will it?
I was lucky enough to see Jenny Lewis at Texas' Oldest Honky Tonk Gruene Hall earlier this month and I'm still riding a feeling of excitement. Long live THE VOYAGER!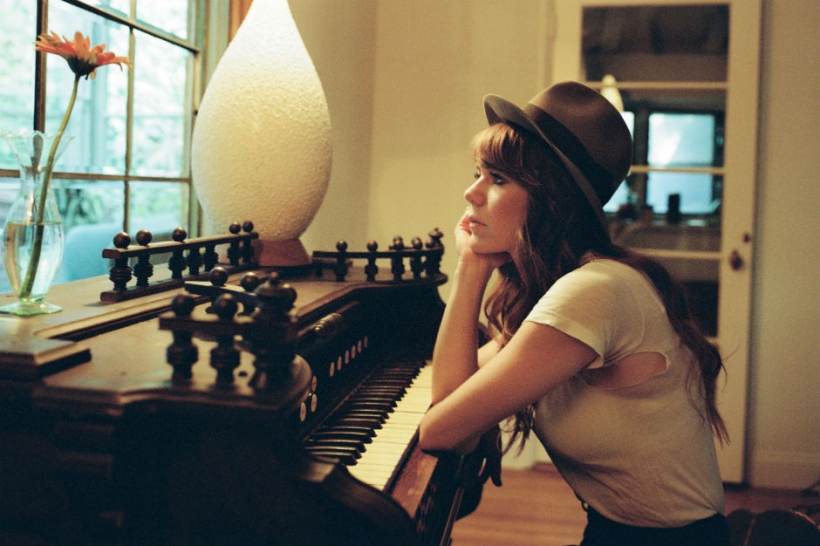 ********
The next No Dancing: Sad Bastard Music night at the Volstead in Austin is November 11. There, you're encouraged to tear your heart out, rip it in two, bury it in the ground and treat yourself to whiskey drink specials in your mouth and the saddest tunes in your ears. Mark your calendar!
Happy Halloween!