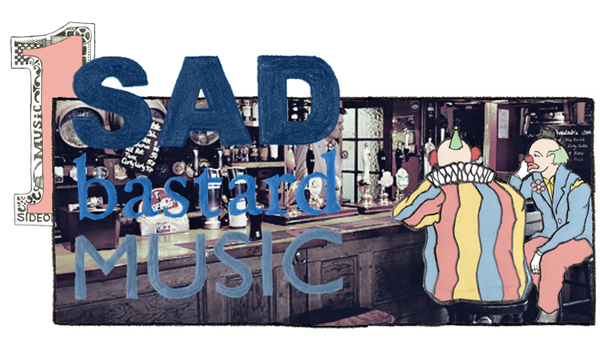 Sure, it's fun to listen to November Rain in its entirety before getting out of bed in the morning, but sometimes it's nice to spice it up a little and add some variety to your stockade of Sad Bastard Music.  I'm here for you.
:Modern Lovers – Girlfren:  Do kids these days know about the Modern Lovers? They fucking should.  They need to understand the beauty of a simple song that proposes that: I'd be happy if I could only have a girlfriend … not only that, but I'd be able to understand the true art of Cezanne and would better connect with the breathing city of Boston. If only. And kids – take note: it's spelled "G-I-R-L-F-R-E-N."
:The Mountain Goats – Autoclave:  Crippling depression, dreams of death and destruction, perfect metaphors – this Mountain Goats song has it all.  What a hook this is: "I am this great, unstable mass of blood and foam And no one in her right mind would make my home her home"  It has a beat and you can doubt your very core to it!
:The Mr. T Experience – How'd the Date End?:  The classic narrative of a date gone wrong as explained in song to Chuck Woolery and a studio audience on Love Connection.
"How'd the date end? Horrible.  How'd the date end? Deplorable."
That Dr. Frank sure is a sweetheart.
:The Rentals – Say Goodbye Forever:  "I'm in such a lonely place (It's a lonely place) …  And I could be forever (Goodbye)"  1999's Seven More Minutes is a classic album and we're so lucky to be alive while Matt Sharp has a NEW album on Polyvinyl Records entitled Lost in Alphaville that comes out August 26. First one in 15 years and yes there are still some sad bastard homeruns up his sleeve.  That's a promise.  Preorder it HERE.
:Harry Nilsson – She's Leaving Home:  This Lennon/McCartney gut-wrencher from Sgt. Pepper's Lonely Hearts Club Band has the listener right there with the lonely runaway girl who's setting out on her own to try and find happiness and we also get to peek into the crushed parents who will never understand what happened. The original song was played for Brian Wilson before Sgt. Peppers came out and it made him uncontrollably weep right then and there, which is no small feat – but I'll argue that this Harry Nillson version is as much of a tearjerker if not more. And he does it without the trickery of that breathtaking string section. The Nillson covers appears on his 1967 record Pandemonium Shadow Show and paved the way for a greater friendship with the Beatles who eventually helped him get more and more fame and consequential money. If you haven't seen the documentary WHO IS HARRY NILLSON AND WHY IS EVERYBODY TALKING ABOUT HIM – I highly recommend it.
:The Magnetic Fields – I Don't Want To Get Over You:  Sure, there are things that could be done to make the pain go away, but what fun is that if you're a character in a Stephin Merritt song?
:Dolly Parton – Don't Think Twice It's Alright:  One of Bob Dylan's many timeless sad bastard tracks here has a jangly and Dolly-ized treatment that makes sense somehow. This song has been covered countless times by all sorts of musical greats over the years …. most recently by … ummm … gulp … Ke$ha. Yup – read it and weep. Let's all just enjoy this Dolly version shall we?
SONG OF THE MONTH:
:Divorcee – Law & Order:
The Divorcee project of Yoni Wolf (from Why?) and ex-girlfriend Anna Stewart is a fantastic EP out now on Joyful Noise Records. It's full of tunes from fragments of a broken relationship. Yoni was able to sift thru tiny moments and feelings on various Why? albums, but here Stewart is able to as well.
"Living with you is like driving in the rain, I can't see where I'm going but I still don't press the brake."
Using poetic lyrics and slivers of what was, the release is a successful victory for any couple, and doubly so for an ex couple.  Yoni handles all of the beats on the record while Stewart heads up all things lyrical – so we have her to thank for name-dropping both Law & Order (created by Dick Wolf – no relation) and Woody Allen in this great song.  Note: the colored vinyl is outta sight and limited to 400 copies … I snagged mine, make sure you do the same.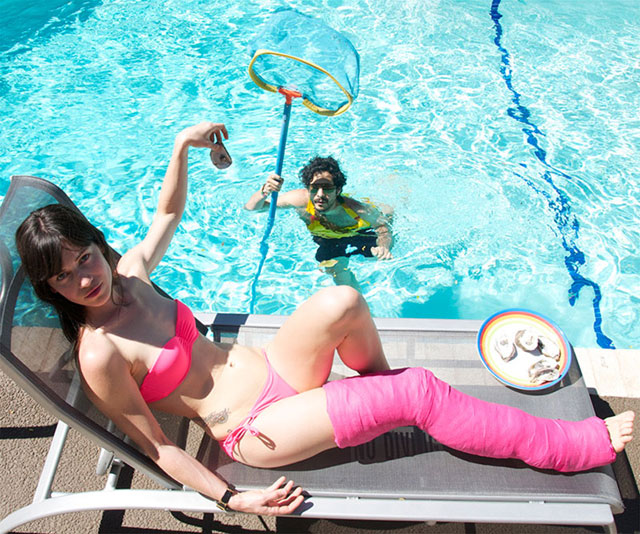 I you like what you read here and happen to live in Austin – you should come to NO DANCING: Sad Bastard Music at the Volstead on September 16 where this sort of music will be played all night long and there is an abundance much kleenex.
Let's close this month's column with getting November Rain stuck in your head:
"Do you need some time…on your own
Do you need some time…all alone
Everybody needs some time… on their own
Don't you know you need some time…all alone."
NO DANCING!