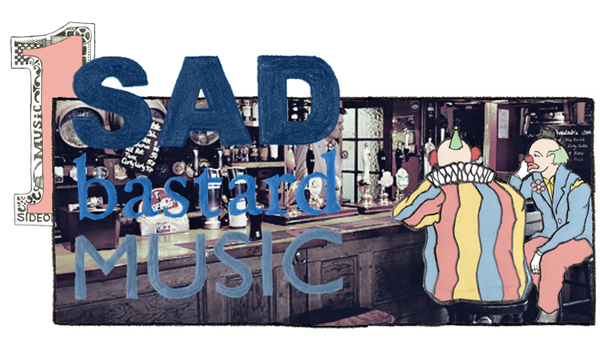 The open bars and potentially killer apps of SXSW have left us and as a result we're stuck with a strange lonely liquid on our faces for the month of April.
As you know by now – my favorite songs are the saddest ones and while there are a million subjective subgenres within that criteria of music, there is nothing as tried and true as a protagonist straight up talking about sobbing. Bonus points for getting it on the microphone and pressing it to tape!
The infinite sadness of music that hits our ear holes all stems from the tear ducts in our eye holes. But that's not always the "coolest" thing to talk about so … sometimes it's just … you know … "raindrops." But as Flight of the Conchords explain: "These aren't tears of sadness because you're leaving me, I've just been cutting onions, I'm making a lasagna for one." Always a classic go-to line.
:Smokey Robinson And The Miracles – The Tears Of A Clown:  This is one of my all time favorite songs. Smokey Robinson was one of the first Motown employees ever as a songwriter and is a certified legend. Here, he evokes the clown Pagliacci and paints the picture of a guy who is smiling on the outside and frowning on the inside. He had used this comparison before with the line "just like Pagliacci did/I'll try to keep my sadness hid" that appears in the song My Smile Is Just A Frown (Turned Upside Down), which he wrote three years earlier for fellow Motown artist Carolyn Crawford. Fun fact: little Stevie Wonder co-wrote this song and it can always make me get up and dance.
:James Intveld – Teardrops Are Falling:  This is the guy who was the singing voice of Johnny Depp in John Waters' Cry Baby. He got weaseled out of being in the theatrical credits … but this is him. JAMES INTVELD!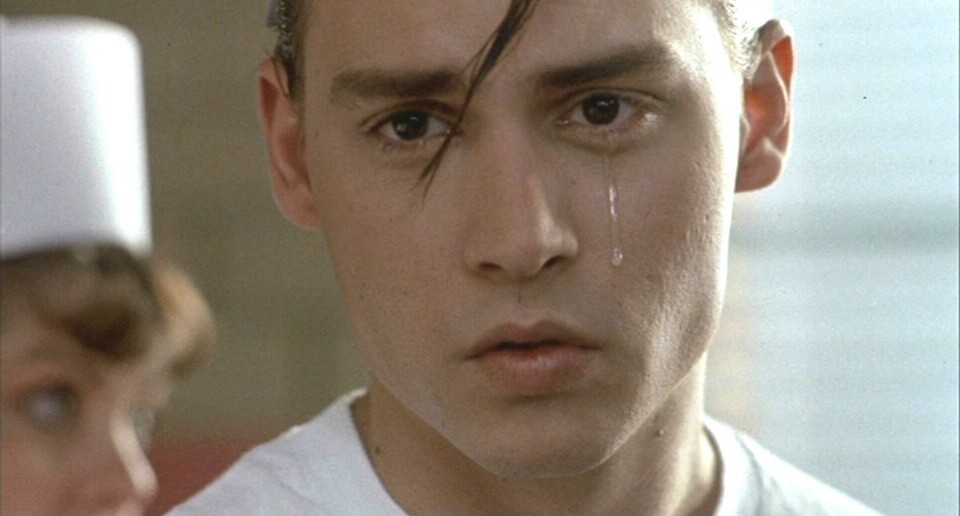 :Del Shannon – Cry Myself To Sleep:

"The party's over and I'd like to be alone
'Cause when I see her I just have to weep
I'm gonna cry myself to sleep
Cry ya-ya-ya…"
:The Everly Brothers – Crying In The Rain:  Hide the tears in the stormy weather, it's not like there is any sunshine anyway.
:Anne Peebles – I Can't Stand The Rain:  Before Missy Elliot got her freak on with this, Peebles delivered this monster sad bastard hit in 1973. The line "Alone with the pillow, Where his head used to lay" gets amplified when the rain hits the window panes, and rain is you know … sorta like the gal upstairs in the clouds weeping.
:Magnetic Fields – Bitter Tears:  This one is Merritt preaching it right.

"cry because it looks so good
I cry, why not, it's free
And there's nothing more interesting
Than crying constantly
And as I tell everyone
Crying all the time is fun"
:Flight Of The Conchords – I'm Not Crying:  Modern day gospel from New Zealand's fourth most popular guitar-based digi-bongo acapella-rap-funk-comedy-folk duo!
"I'm not crying, it's just been raining on my face
And if you think you see some tear tracks down my cheeks
Please, please don't tell my mates"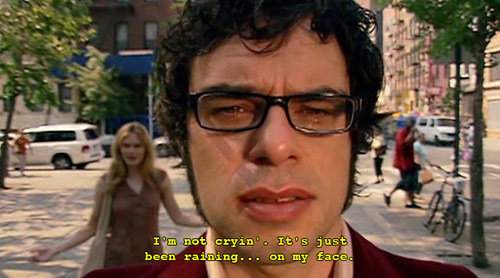 There are SO many more sad songs about weeping.  the internet isn't big enough!  Thanks for reading!
****
If you want more sad bastard music and want handcrafted cocktails made for you while you listen- come to NO DANCING: Sad Bastard Music on Tuesday, April 14 in Austin at the Volstead Lounge. I'll have plenty of Kleenex.
Goodbye.