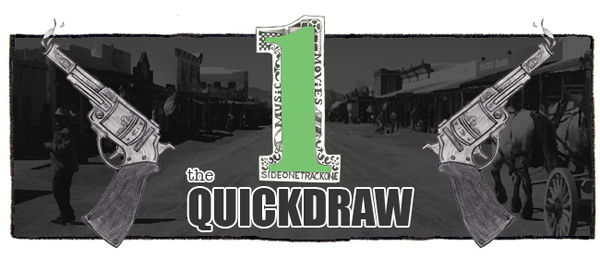 Music!  Enjoy.
:Bleached – For The Feel:  Bleached have a three-song 7″ on the way, and this is the title track.  Because it's just what they do better than most and there's no reason to change anything, it's a really catchy surf rock number.  The For The Feel 7″ is due out on September 16 via Dead Oceans.
:Spider Bags – Japanese Vacation:  I'm quickly figuring out that the fellas behind Spider Bags really know how to write a hook.  No wonder Merge recently snatched them up.  The label will release the highly anticipated Frozen Letter on August 5.
:White Fence – Like That:  I've long been a fan of White Fence and their lo-fi ways, but I'm sort of excited by the news that Tim Presley (with Ty Segall) opted to step everything up for the new album.  As this song shows, a cleaner sound actually fits the act well.  To The Recently Found Innocent is due out July 22 via Drag City.
:Honeyblood – Super Rat:  Shona McVicar and Stina Tweeddale are the duo behind Honeyblood, and this song features them being really pissed with someone.  "I will hate you forever/You really do disgust me."  Props to them on the grudge-holding front.  The band will release their self titled album on July 15 via FatCat Records.
:Menace Beach – Tennis Court:  There's a distinct 90s rock vibe all over this track from Menace Beach, and I'm really digging it.  I'd like to hear more from the band as soon as possible.  Look for the Tennis Court/Lowtalking 7″ on September 1 via Memphis Industries.