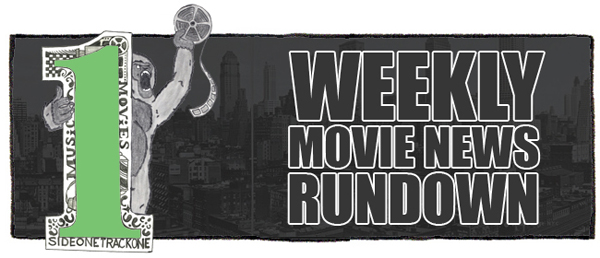 Time for your weekly movie news update!  Below you'll find a slew of sentences meant to provide a brief glimpse of what's been going on over the past week in movieland.  If something leaves you desperate for more info, then my advice is to do a little extra research on one or all of the following fantastic sites:  Latino Review, Dark Horizons, Ain't It Cool News, CHUD and/or JoBlo.  Read on!
Rian Johnson is said to be set to write and direct Star Wars: Episode VIII.  His deal reportedly also allows him to write the treatment for Star Wars: Episode IX.
Jon Spaihts (Prometheus) has been hired to rewrite the script for Doctor Strange.
Colin Firth is no longer set to lend his voice to Paddington.
Rumor has it that a standalone Batman film will arrive in 2019.
The next Bourne movie has been delayed to 2016.  Justin Lin is still set to direct.  Matt Damon is not expected to appear in the film.
Scott Derrickson (Sinister) has been hired to direct a big screen version of The Outer Limits.
Aaron Sorkin is talks to write the adaptation of Flash Boys.  The book deals with the practice of high-frequency trading on Wall Street and how it became a way to rig the system.
Mark Ruffalo recently noted that Marvel is once again considering ways to do a Hulk standalone film.
This Week's Notable Trailers