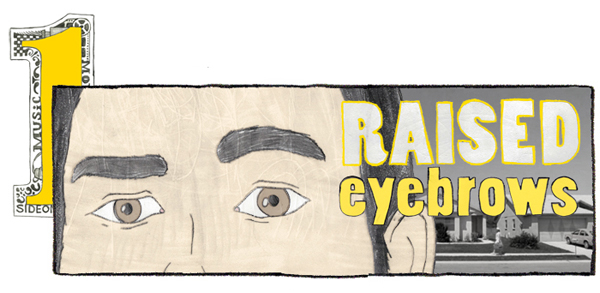 2016 may be a bad year for many things but music is not one of them. It's now confirmed (by me) that 2016 has been the best year for music this century! We haven't even hit December yet and the amount of quality releases put out in 2016 is just GONZO. Back in August, I put together Part 1 of great 2016 releases and now here's Part 2.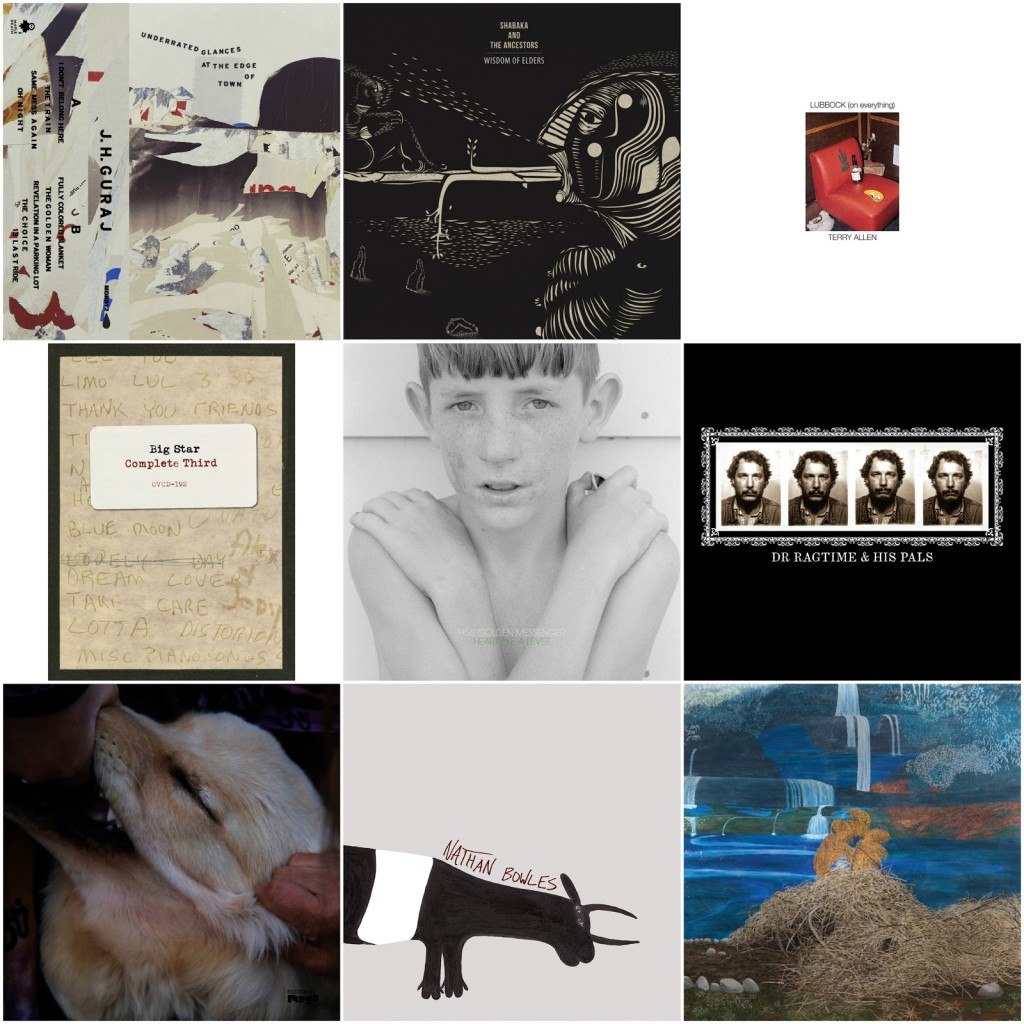 1. JH Guraj – Underrated Glances at the Edge of Town
This record is pure heat. These are guitar explorations to help you go way in or way out.
2. Shabaka and The Ancestors – Wisdom of Elders
The best spiritual jazz record so far this century.
3. Terry Allen – Lubbock (on everything)
A reissued TRUE classic from 1979 by Texan genius Terry Allen
4. Big Star – Complete Third
This record means the world to me. Some of what is revealed is truly terrible and some of it is what I've hoped to hear my whole adult life.
5. Hiss Golden Messenger – Heart Like A Levee
They did it. If this doesn't put them on top, I do not know what will.
6. Jack Rose – Dr Ragtime & His Pals
This is THE entry point for the highly influential Philadelphian picker named Jack Rose. Three cheers for Three Lobed!
7. Fennesz & Jim O'Rourke – It's Hard For Me To Say I'm Sorry
A truly moving ambient work by the best dudes.
8. Nathan Bowles – Whole & Cloven
A really personal record that takes the banjo into wholly new territories.
9. Mary Lattimore – At The Dam
A powerful record that requires some attention and multiple spins with continued payoff.
10. Nels Cline – Lovers
The artistry and attention to guitar tone and sound is totally sick on this record.
11. Jerry Garcia – Garcialive Volume 7
'76 Jerry is the best Jerry.
12. Scientists – A Place Called Bad
Bout damned time this band got their due. Highly influential and killer slop rock.
13. Cavern of Anti-Matter – I'm The Unknown (Single/EP)
Tim Gane is on fire and bringing more kraut-inspired heat!
14. Indoor Voices – Auratic (EP)
The best Nu Gaze release this year BY FAR! Their LP that also came out this year does not touch the deep magic they hit on this EP. A must for those who love on Loveless.
15. Ultimate Painting – Dusk
A slightly darker record compared to Green Lanes. These dudes haven't disappointed yet have they?
16. Phil Cook – Old Hwy D (EP)
This EP of instrumentals from HGM sideman and ex-Megafaun member is just wonderful.
17. Kacy & Clayton – Strange Country
This Canadian duo channels brit-folk and appalachian influences effortlessly.
18. Roy Montgomery – RMHQ
4 Discs of guitar explorations from ex-Pin Group leader.
19. Califone – Roomsound (Deluxe Edition)
This record informed so much that would come after. The band in their heyday creating high level hypnagogia country music.
20. Health & Beauty – NO SCARE
Radically strange mix of emo and indie with some truly BURNT guitar workouts.
21. Koen Holtkamp – Voice Model
Holtkamp makes up half of Mountains and collabs with folks here and there but seems to save the further reaches of his art for his solo records. This one goes deep.
22. Vanishing Twin – Choose Your Own Adventure
Really fun record full of twists and turns in the throwback dream-pop department. (See; Broadcast, Death and Vanilla)
23. V/A – Power to the People! A SURVEY OF ZIMBABWE'S REVOLUTIONARY 70S ROCK SCENE
Worth it to hear Wells Fargo's song Watch Out! alone.
24. Federico Durand – Jardin in invierno
This is Durand's second release this year and he continues to slay.
25. Daniel Lanois – Goodbye To Language
Lanois returns to his beginnings in ambient.
26. Kate & Anna McGarrigle – Pronto Monto (Reissue)
This one flew under the radar. SO GLAD it's back in print.
27. Daniel Bachman – Daniel Bachman
This one will be is gonna blow minds everywhere.
28. V/A – Imaginational Anthem Vol 8 – The Private Press
Tompkins Square digs deep and pulls out some true next level finds.
29. Game Theory – Lolita Nation
A 1986 classic is now back in print with a complete reissue.
30. Yussef Kamaal – Black Focus
Out of this world beat oriented jazz
31. Ulrika Spacek – The Album Paranoia
To the letter indie rock that will scratch an itch for anyone already into that kinda thing.
32. Flyying Colours – Mindfullness
Another GREAT Nu Gaze record out this year that leans more toward psych than most.
33.  Jon Keliehor – The Beginning of Time
Superb end-of-the-world ambient release
34. Botany – Deepak Verbera
This one is beautiful. Just Beautiful.
35. XAM Duo – XAM Duo
Ambient music is the best it may ever be right now. New heights are being reached. This one is killer.
36. The Early Years – II
10 years after their first album, we get II. It achieves what every Here We Go Magic release promised but never delivered on.
37. Wye Oak – Tween
This band came out of nowhere for me. This record sucks you in.
38. The Comet is Coming – Channel The Spirits
Shabaka Hutchings' is quickly grabbing the torch being passed by Sun Ra and his Arkestra.
39. Imarhan – Imarhan
Desert rock that is as close to funky as Tuareg music's ever gotten.
40. Philippe Edison – Bad Decisions
Houston's own jazz/beat originator turns in an inspired LP that embraces Soul and RnB in unorthodox ways.