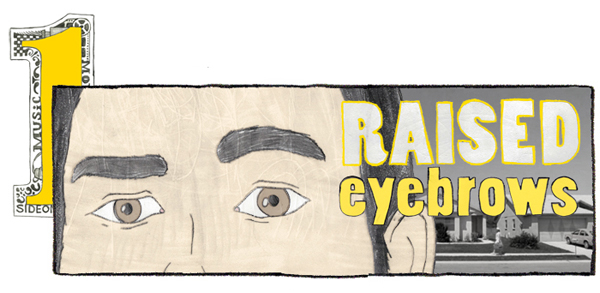 2016 was a year many of us of would like to have forgotten for a variety of reasons. But as stated before, for better or worse, 2016 was one of the finest years for music this century. I was able to wrangle together mixes featuring 90 different records from 2016 that needed your attention in a few articles for SOTO. You can find Part 1 here and Part 2 here.
Now that the sun has set on 2016 and the shit is prepared to hit the fan in 2017, I'm taking a look at a few records that didn't get their due and a few rad LP's about to be released. Peace attack 2017.
Suzanne Kraft – What You Get For Being Young
After obsessing over Kraft's wonderful 2015 LP Talk From Home, I was stoked to have this meditative effort around to close out the year/be hopeful for the new one.
Wovenhand – Star Treatment
Ex-16 Horsepower leader is now taking his solo acoustic project into foggy, whip chain noir territory.
East of the Valley Blues – EOTVB
A sort of acoustic instrument ambient record. Waging heavy peace.
Pete Astor – Spilt Milk
I was late to the game on this one. A superior pop record and a shooting star in the Astor catalog.
Immersion – Analogue Creatures Living on an Island
Each song a journey with no real destination. Every sound adds to the dream.
Chris Forsyth and The Solar Motel Band – The Rarity of Experience
Late on this one too. This band hits every pleasure point. Best descriptor is PURE HEAT.
Shearwater – Jet Plane and Oxbow
I am a sucker for the motorik groove found on Radio Silence.
Scott Hirsch – Blue Rider Songs
Hiss Golden Messenger engineer gets his Double-J Cale groove on.
The Mood Illusion – Strangers in the Night
Austin's Bob Hoffnar leads you and his band through a non-ordinary trip through the places behind the places that you thought you were headed to.
Rob Noyes – The Feudal Spirit
Guerilla guitar soli.
Noveller – A Pink Sunset For No One
Drowning in sound, lost in dream, followed by land. Truly original scapes from Sarah Lipstate.
Brokeback – Illinois River Valley Blues
I love this band. Interplay for days from these Chicago heavies.
Michael Chapman – 50
Living legend Michael Chapman celebrates 50 years in the tunnel with an album made with friends and admirers.