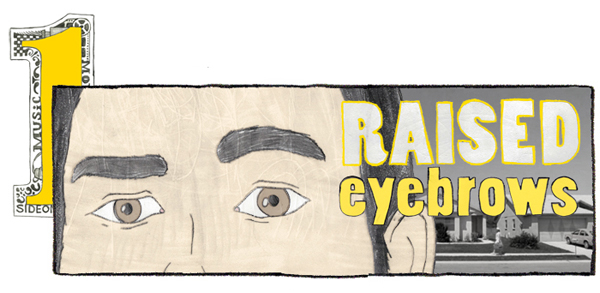 2017 is looking pretty, pretty, pretty good thus far for records. Ambient music is having a true renaissance, some artists are making pure statements and others are successfully treading new ground. So let's take a look at the some of the best releases thus far in 2017, shall we?
1. Hayden Pedigo – Greetings From Amarillo
My pick for album of the year without question. I don't think this one can be beat. A highly authentic 30 minute contemplative journey that demands repeated listens.
2. Chuck Johnson – Balsams
A remarkable veer in direction for Johnson. Balsams is positive music. At his highest moments, Johnson's steel is divinely reassuring.
3. Jefre Cantu-Ledesma – On the Echoing Green
I can't think of anything that blends ambient and shoegaze better than this LP. On The Echoing Green is completely addictive; as blurry as the highway lines in the Texas heat.
4. Happyness – Write In
These guys get my vote for best Pop album in 2017 until further notice. Write In hits that spot between Baroque Rock, Power Pop and Indie slack perfectly.
5. Brokeback – Illinois River Valley Blues
Illinois River Valley Blues is already one of those records for me that represent a specific time and place in life. That's a very special thing for a record to do. This band deserves so much more attention. Since Brokeback and the Black Rock, they haven't missed a fucking note.
6. Billow Observatory – II: Plains/Patterns
Totally gorgeous ambient workouts. Relaxation cannot be escaped.
7. Jake Xerxes Fussell – What in the Natural World
This one sneaks up on you and bites you on the ass. What in the Natural World is a reminder of the meditative spirit that eternally lives deep within southern traditional musics. Fussell has made a record that hangs as heavy as anything by Ry Cooder or Mississippi John Hurt.
8. Ryan Adams – Prisoner
I don't give a shit. I love this record. Prisoner has more honesty than anything by Adams since 2005. In 10 years time, it will be considered the classic that it is.
9. Chihei Hatakeyama – Mirage
Another stunning ambient work to come out this year. Mirage sounds exactly like its title; an illusion.
10. Thurston Moore – Rock N Roll Consciousness
Thurston Moore can do what he wants. So why/how does he continue to slay? I can only assume it can't be helped. Rock N Roll Consciousness is Moore's best solo record by a country mile.
See my 2016 picks – Here and Here