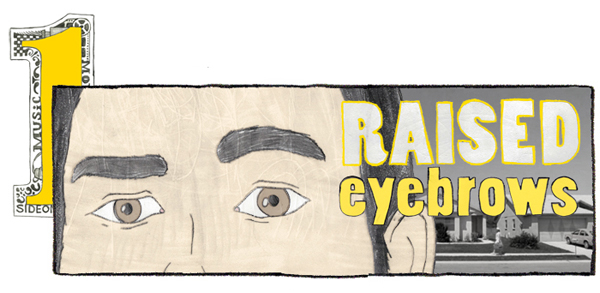 Since the long-awaited release of The Grateful Dead's historic May 1977 run a few weeks back, my eternal love for The Dead has been rejuvenated and endless ultraness has been revealed. 5/8/77 is without a doubt one of the Dead's finest hours. It includes one of the few "New Minglewood Blues" I will proudly jam, the ultimate version of "Loser" in my book, and a peak version of "Brown Eyed Women."
Beyond 5/8/77, I have continued to mine the wealth overflowing in the Dick's Picks series started by Dick Latvala back in '93. I thought I'd share some of my favs & new discoveries from the series with a playlist that features a pick from all 36 releases. Buckle up!
Vol. 1 12/19/72 Tampa, FL
Finest "Weather Report Suite" they ever did IMO. Bob's phaser is LOCKED. End coda is crucial and one of the few times they circle back to it to end.
Vol. 2 10/31/71 Columbus, OH
Highest "Dark Star."
Vol. 3 5/2//77 Pembroke Pines, FL
This "Eyes" is a long one and I have a soft spot for it. Some of Jer's most gymnastic playing.
Vol. 4 2/13/70 New York, NY
Though a little thin sound-wise, this "Dire Wolf" is PEAK. This has mostly to do with Jerry's ability, around this time, to carry the whole crew on his back.  The man was touched.
Vol. 5 12/26/79 Oakland, CA
Not usually a choice for me but, this "Big River" is GREAT. Jer plays his ass off and Bob doesn't stray.
Vol. 6 10/14/83 Hartford CT
A rare and rad version of "Althea."
Vol. 7 9/9/74 London, England
One of my fav Picks as a whole. You can't go wrong with much of anything here but the "Stella Blue" is PURE.
Vol. 8 5/2/70 Binghamton, NY
Getting into earlier versions of "Morning Dew." This one is LOCKED.
Vol. 9 9/16/90 New York, NY
A No-Brainer. "Hell In A Bucket" opener. Great song that gets a solid treatment here.
Vol. 10 12/29/77 San Francisco, CA
Monster "Terrapin Station." Complete with that sweet chill end they were doing in '77.
Vol. 11 9/27/72 Jersey City, NJ
Jer is unstoppable on this "Cumberland Blues" and the singing is good too!!!
Vol. 12 6/26/74 Boston, MA
Another almost perfect Picks release. I could have chosen a lot from here but this "To Lay Me Down" is DEEP.
Vol. 13 5/6/81 Uniondale, NY
'81 was a good year for "Cassidy." This one has got some HEAVY AURA through the pre-chorus/solo.
Vol. 14 12/2/73 Boston, MA
Top 5 "Half-Step." Vol. 34 11/5/77 is another.
Vol. 15 9/3/77 Englishtown, NJ
More '77 HEAT. All-time "FOTD."
Vol. 16 11/8/69 San Francisco, CA
Peak garage Dead RIGHT HERE.
Vol. 17 9/25/91 Boston, MA
Don't sleep on '91 folks. Gold in them hills. Nice "Tennessee Jed" here with Jer sounding strong and the band on their game.
Vol. 18 2/3/78 Madison, WI
RAD early set "Cold Rain and Snow." Need I say more?
Vol. 19 10/19/73 Oklahoma City, OK
When it comes to "Playing In The Band," you can't go wrong with '71 or '73. This is a strong one from '73 that goes WAY OUT.
Vol. 20 9/28/76 Syracuse, NY
I am in love with the jam that precedes "The Wheel." Vocals and playing here are ON POINT.
Vol. 21 11/1/85 Richmond, VA
One of the worst Picks releases due to the band's halfhearted performance. "Stagger Lee" manages to get Jer stoked for 5 minutes or so.
Vol. 22 2/23/68 Lake Tahoe, CA
KILLER version of "Viola Lee Blues."
Vol. 23 9/17/72 Baltimore, MD
OH MAN. DO NOT MISS THIS "Sing Me Back Home."
Vol. 24 3/23/74 Daly City, CA
This release is pretty rough due to it being a Wall of Sound-era soundcheck. The band manages a soothing "Black Throated Wind."
Vol. 25 5/10/78 New Haven, CT
This "Deal" is a pleasure from start to finish.
Vol. 26 4/26/69 Chicago, IL
SG-era Jer is up there for me. This "Cryptical Envelopment" is one of the band's best.
Vol. 27 12/16/92
Jer's vocals in the early 90's have just got this black magic. The band is TIGHT by this time. There was room to explore like there hadn't been since '71. Check the solo on this "BEW" and my fav bridge in any song ever.
Vol. 28 2/26/73 Lincoln, NE
A celestial "Jack Straw" from a very solid show.
Vol. 29 5/19/77 Atlanta, GA
One of the best Picks in the series. YOU CAN'T GO WRONG. Highest "Peggy-O" they ever did IMO.
Vol. 30 3/28/72 New York, NY
Tight "Mr. Charlie" happenin' right HERE.
Vol. 31 8/4/74 Philadelphia, PA
Not my fav Dead song but this "Scarlet Begonias" cannot be denied.
Vol. 32 8/7/82 East Troy, WI
A lackluster Picks release overall with a couple highlights. This "U.S. Blues" features Bobby on slide and Jer having an OK time.
Vol. 33 10/9/76 Oakland, CA
A crisp "Franklin's Tower." A grower.
Vol. 34 11/5/77 Rochester, NY
High flying and rare "Candyman."
Vol. 35 8/7/71 San Diego, CA
'71 versions of "Casey Jones" do not disappoint. SICK TONES.
Vol. 36 9/21/72 Philadelphia, PA
You know it's on when "Black Peter" shows up in the set.
Read my other SOTO article on The Dead HERE.