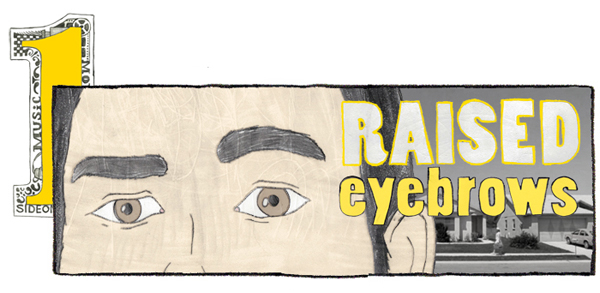 2016 has been a RAD year for new music. Maybe the best we've seen this century. With several months still left to go and a TON of wonderful records still to be released, I thought it'd be good to play catch up with the wonder that's happened already.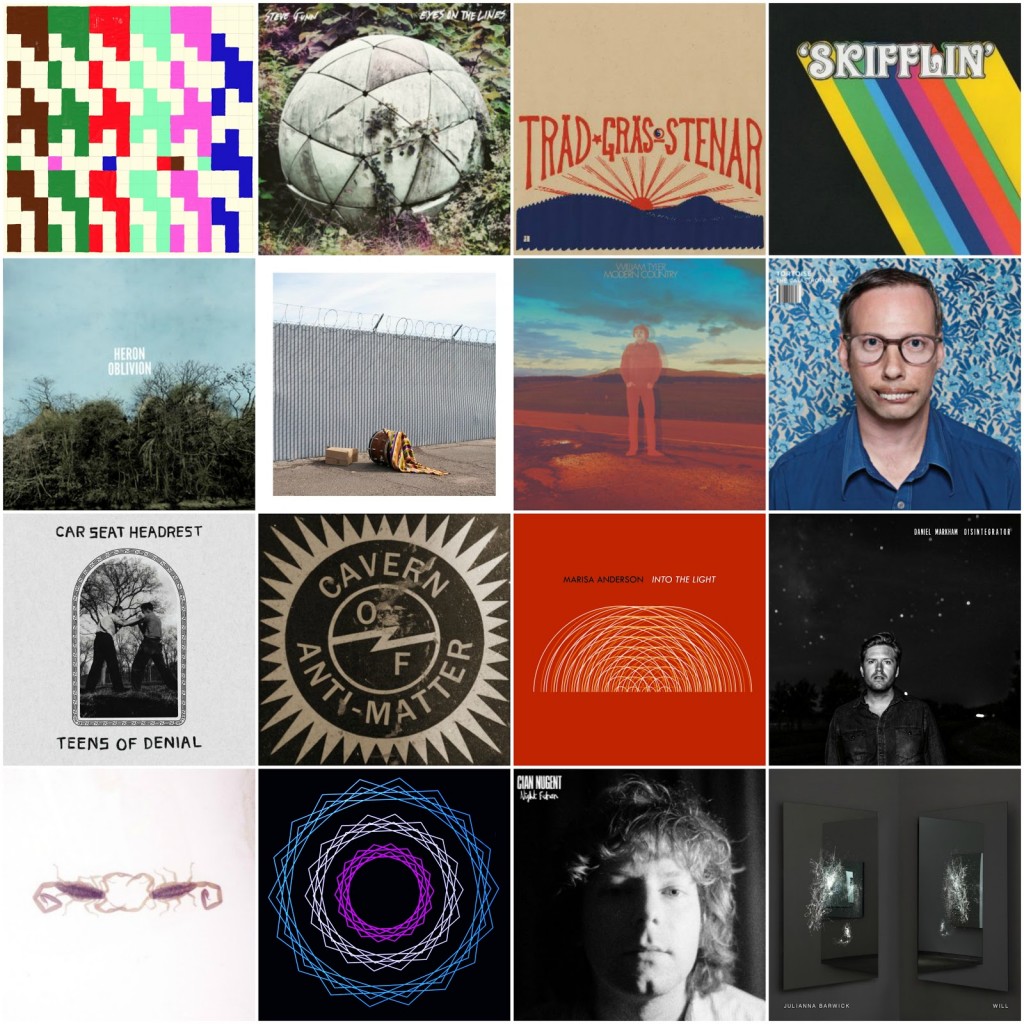 50. Body Awareness – Evening Raga
One half of Skeppet. Late night wanderings.
49. Sam Moss – Fable
Gentle folk jams from the kinda-legendary Boston dude.
48. Dave McDonnell Group – Eidetic
Far out post-jazz from the former Chicagoan.
47. Marissa Nadler – Strangers
A lovely record with a voice you can just get lost in.
46. Joan Jeanrenaud – Visual Music
Modern classical does not get much better.
45. Paul Menska – Travel Memoirs
Absolutely stunning synth workouts.
44. Anenon – Petrol
One of the best ambient releases this year.
43. Qluster – Echtzeit
Roedelius does not ever disappoint.
42. Federico Durand – A Traves Del Espejo
A grower, but man does this hit hard when it hits.
41. C. Joynes/Nick Jonah Davis – Split Electric
Really great solo electric guitar workouts in here.
40. Chris Abrahams – Fluid to the Influence
Thoughtful modernism from a member of The Necks.
39. Ben Lukas Boysen – Spells
Between his two 2016 releases, Spells is the winner. Cinematic is an understatement.
38. TSU! – Dadebe
Charming ragas from Istanbul.
37. Orchestra of Spheres – Brothers and Sisters of the Black Lagoon
Weird as fuck and totally amazing.
36. Kikagaku Moyo – House in the Tall Grass
Japanese psych rock. Kinda like a fried candy bar.
35. Horse Lords – Interventions
Mind-bending meditational math rock.
34. FOG- For Good
Welcome back Andrew Broder!
33. Spacin'- Total Freedom
Cutting-edge classic rock.
32. BADBADNOTGOOD-IV
Fusion jazz for millennials.
31. The Greg Foat Group – Cityscapes/Landscapes
Stunning jazz from one of the best modern groups going.
30. Jeff Parker – The New Breed
Member of Tortoise since 1998. Beat-oriented spiritual jazz.
29. Spray Paint – Feel The Clamps
Austin, TX dudes! Absolutely gnarled.
28. Deerhoof – The Magic
A great American band turns in another great record.
27. Gunter Schlienz – Augenblicke
Totally amazing release. Full of ZEN.
26. AF Ursin – Aura Legato (Reissue)
Reissue of 2005 release. Completely peaceful journey.
25. Nap Eyes – Thought Rock Fish Scale
Recorded live to tape with no overdubs. They pull it off!
24. Chris Cohen – As If Apart
His first in 4 years and it does not disappoint.
23. Parquet Courts – Human Performance
These guys ebb and flow. This one FLOWS.
22. Khun Narin – II
Thai psych cranked out of a handmade traveling sound system.
21. Terry Allen – Juarez (Reissue)
Terry Allen is a fucking genius.
20. Fred Locks & Brizion – Roll Call
One of the best reggae tracks to come out this year.
19. Sidestepper – Supernatural Love
Their first album in close to a decade. Lovely Caribbean jams.
18. Fatou Seidi Ghali & Alamnou Akrouni – Les Filles de Illighadad
Recorded in the open air of Niger. Charming and chilling Tuareg.
17. Tim Hecker – Love Streams
The Brian Eno of this century.
16. Julianna Barwick – Will
This album is another grower but once it sinks in, its power can't be denied.
15. Cian Nugent – Night Fiction
Nugent moves to the most song-oriented material of his career and it's RAD.
14. Thousand Foot Whale Claw – Cosmic Winds
This one has been in constant rotation. Hits all the chakra points.
13. Cross Record – Wabi~Sabi
Emily and Dan are amazing. They did it up on this one. Oh man!
12. Daniel Markham – Disintegrator
Markham's finest record to date.
11. Marisa Anderson – Into The Light
The sequel to Bruce Langhorne's The Hired Hand.
10. Cavern of Anti-Matter – void beats/invocation trex
Ex-Stereolab member makes an all out krautrock record!
9. Car Seat Headrest – Teens of Denial
Though a total downer, this record is undeniable. There hasn't been a full-on rock record this good since Light Up Gold.
8. Tortoise – The Catastrophist
Great Chicago band makes another great record! Their first in 7 years.
7. William Tyler – Modern Country
In order to "Make America Great Again", just listen to this record.
6. Stephen Steinbrink – Anagrams
Easily the best pop/songwriter to come out this year.
5. Heron Oblivion – S/T
Smouldering psych from members of Espers and Sunburned Hand of The Man
4. The Skiffle Players – Skifflin'
Cass McCombs and members of Beachwood Sparks do their best Dead interpretations to songs both old and new. So Good!!
3. Trad Gras Och Stenar – Box Set
Extraterrestrial outer limits band from Sweden. DO NOT MISS THIS!
2. Steve Gunn – Eyes on the Lines
Probably the most pleasing record of 2016. A perfect ending to an incredible trilogy of songwriter LPs by one of the greatest artists going right now.
1. 75 Dollar Bill – Wood/Metal/Plastic/Pattern/Rhythm/Rock
DO NOT MISS THIS POWERFUL RECORD OF PAST FUTURE MUSIC