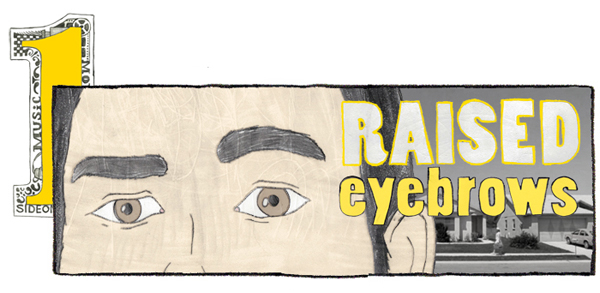 For the longest time, Chicago's Drag City label was one of the big holdouts in the great Spotify migration. I'm really happy to report that they are now streaming and the world is a better place for it. The 28 year old indie label (first beginning in 1990), has been home to such greats as Royal Trux, Bill Callahan, Slint, Will Oldham and on and on and on. I've put together a few highlights from their prized catalog as well as some of the truly amazing reissues the label has unearthed over the years.
PS – This writer waits patiently for Jim O'Rourke and Neil Michael Hagerty albums to be made available. Thank You Drag City!
Palace Brothers – Ohio River Valley Song
One of the great early singles put out by DC
Scott Walker – Tilt
In the words of Ahmet Ertegun upon hearing Television's Marquee Moon, "This is not Earth Music."
Squirrel Bait – Sun God
Pre-Emo Louisville rock that DC kindly reissued.
Smog – Teenage Spaceship
I could have picked a bunch of songs, but I put this one up as his finest offering as Smog.
Papa M – Drunken Spree
This may be one of DC's most important releases.
David Grubbs – A Cold Apple
I'm a huge fan of Grubbs as an artist and a guitar player.
Purling Hiss – Rat Race
Remember when rock didn't suck, yeah uh, Purling Hiss does too.
Meg Baird – I Don't Mind
Incredible British folk leanings found on this LP. F YES!
Cate le Blon – I'm A Dirty Attic
Great stuff here.
Ty Segall – My Lady's On Fire
TS makes no bones about his T Rex obsession and he pulls off a pitch perfect homage on this track. A great song Marc Bolan would gladly call his own.
A list of killer reissues that also made the playlist that DC released long before this became a cash cow for smaller labels all over the world.
Mickey Newbury – Heaven Help The Child
Mayo Thompson (of The Red Krayola) – Corky's Debt to his Father
Bill Fay Group – Tomorrow, Tomorrow, and Tomorrow
Gary Higgins – Red Hash
Chris Darrow – Artist Proof
Sandy Bull – And The Rhythm Ace/Live 1976
Spur – Spur of the Moments
Chris Gantry – At The House of Cash
Bert Jansch – A Rare Conundrum
These Trails – These Trails