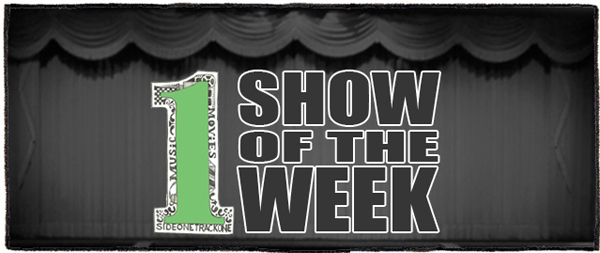 This week I'm bringing you the SOTW a day early so that I can make sure you head to Barracuda tomorrow night for P.O.S.  I've been a big fan of the Minneapolis-based rapper since he put out Audition way back in 2006, so I'm excited to see him perform.  Come join.  We can not only congratulate him on his new album, Chill, dummy, but we can celebrate his recovery from a kidney transplant.
Tix are $15.  Ceschi will open.
By the way, if you'd like to see P.O.S for FREE then shoot an email HERE. I'll pick a winner tomorrow morning!
One more thing, I'd also like you to come to Barracuda on Thursday for Letting Up Despite Great Fault's EP release party.  My radio show – 101X Homegrown – is presenting the evening, and it's going to be a rad time.  Moving Panoramas, Migrant Kids and Football, etc are opening. Tix are $7.
BONUS Show Recommendations:
Tonight:
- AFI, Nothing, Souvenirs at Emo's
- The Lemon Twigs, Savoy Motel at Stubb's
Wednesday:
- The Midnight Stroll, Think No Think, Booher at the Mohawk
Thursday:
- Tyvek, Fred Thomas at the Mohawk
- Lola Tried, Planet Manhood, Particle Devotion, AMA, Jess Knight at Cheer Up Charlies
- The Deer, Hikes, Dreamboat at The North Door
- Devendra Banhart at Emo's
- Joyce Manor, AJJ, Mannequin Pussy at the Mohawk
Friday:
- Molly Burch at End of an Ear
- Flesh Lights, Nike, Horizontal Hold, Missing Pages at Beerland
- Ringo Deathstarr, Al Lover at Space 24 Twenty
- Soaked, Goldbloom, Crocodile Tears, Ben Cissner at Cheer Up Charlies
- RJD2 at Empire Control Room
- The Griswolds, Dreamers, Modern Medicine at the Mohawk
Saturday:
- Tacocat, Daddy Issues, Tele Novella at Barracuda
- Molly Burch, Cross Record, Julia Lucille at the Mohawk
- Neil Fest: Celebrating the music of Neil Young with Norah Jones, Shakey Graves, Boz Scaggs, Erika Wennerstrom (of Heartless Bastards), Alison Mosshart (of The Kills), Charlie Sexton, Alex Maas (of The Black Angels), Nikki Lane, James Petralli (of White Denim), Danny Masterson & Adam Busch, Jonathan Tyler, Eric Pulido (of Midlake), The Midnight Stroll, Robert Ellis, Cory Chisel, Jeff Klein (of My Jerusalem), Adriel Denae, Carson McHone, Matthew Logan Vasquez, The Texas Gentlemen, The Candles at the Paramount Theater
Sunday:
- The Black and White Years, Shark Rider, TV Heads at Barracuda