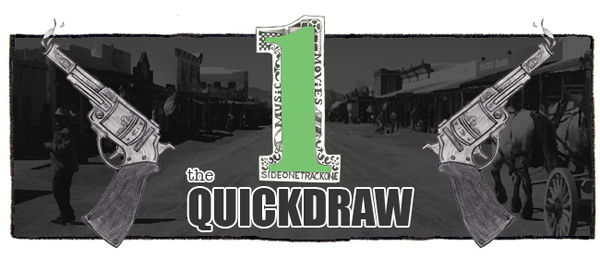 Music!  Enjoy.
:P.O.S – Sleepdrone-Superposition:  Kathleen Hanna, Allan Kingdom, Astronautalis, Eric Mayson, Hard_R, Lydia Liza, Lizzo and Nicholas L. Perez are all listed as contributors on this intense nine-minute monster from P.O.S.  What a way to start the week.  The Sleepdrone/Superposition single is out now via Doomtree.
:Black Mountain – Florian Saucer Attack:  This track is Black Mountain in bizarro mode (I mean, just look at the the video), but I like it.  Judging by the first single and this song, their upcoming album is looking like it'll be a diverse listen.  IV is due out April 1 via Jagjaguwar.
:Weaves – One More:  There's something about Jasmyn Burke's voice that I can't get enough of.  As you'll see in this catchy, 90s-esque indie rock tune, it's just got its own thing going on.  Weaves' self-titled LP is due out June 17 via Kanine/Memphis Industries/Buzz.
:Pity Sex – Bonhomie:  Here's a good pop song from Pity Sex.  I especially love the on-point boy/girl vocal combo that slides in around the halfway mark.  White Hot Moon is due out April 29 via Run For Cover.
:Yung – Pills:  Yung (aka Mikkel Holm Silkjaer) has quickly become a real favorite of mine, and I'm hoping I can the act at SXSW.  This new single is pure indie rock goodness.  A Youthful Dream is due out June 10 via Fat Possum.