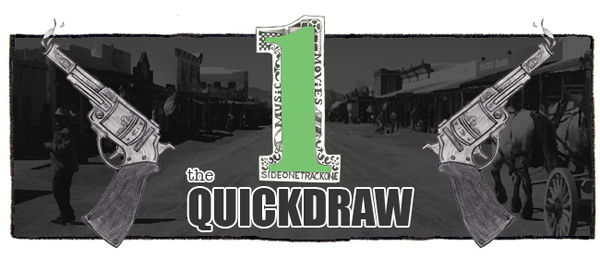 Today's music thinks you're so pretty.  Enjoy.
:Audacity – Couldn't Hold A Candle:  I'm really digging the pop garage/punk sound that Audacity has on display in this catchy track.  The band will release Butter Knife on October 29 via Suicide Squeeze Records.  You will be able to catch them at Beerland this Thursday.
:Genuine Leather – Head Wound:  I love that summer is finally on the way out here in Austin, but this breezy pop number actually makes me sort of miss it. Genuine Leather are currently in the midst of working on a new full length.
:Jungle – Lucky I Got What I Want:  This might just be me, but every time I listen to this I can't help but be reminded of Desperate Youth, Blood Thirsty Babes-era TV On The Radio.  I like it.  Jungle will release The Heat EP tomorrow via B3SCI/Chess Club Records.
:Tycho – Awake:  Just go ahead and grab your headphones for this, as it's another superbly crafted song by Tycho.  A new full length is currently in the works.  If you're awesome and coming to Fun Fun Fun Fest next month, Tycho is on the lineup.
:POS – Fuck Your Stuff (Marijuana Deathsquads Remix):  I think the original version of this track is perfect, but I definitely still dig the ominous mix its been given here.  The remix of POS's last album, We Don't Even Live Here, is due out tomorrow.  It'll be free!  Marijuana Deathsquads play Emo's East on November 15.