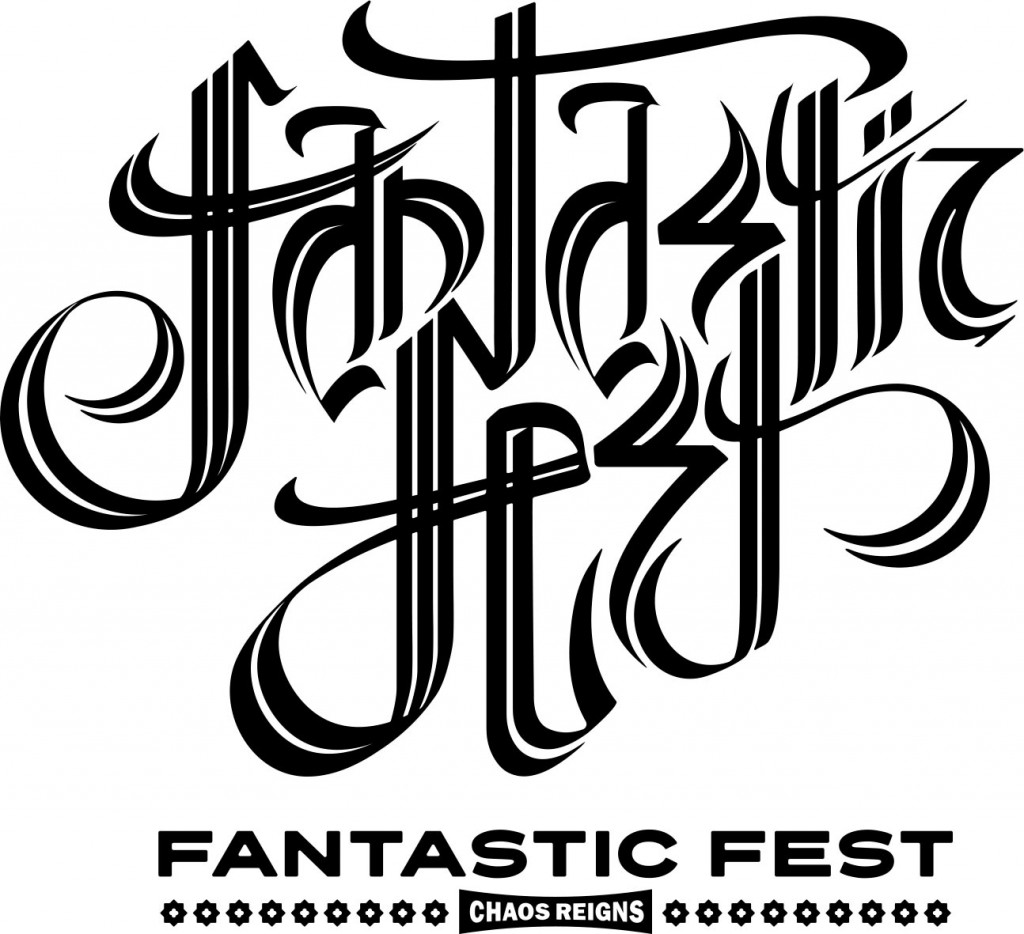 Hey friends, here's what I saw at Fantastic Fest.  I caught 20 films!  I actually wanted to see 30, but I got hit with a sinus infection and it totally derailed me for most of the fest.  Still, I'm calling this year a win.  Read on.
PS – You can check out which films won awards at Fantastic Fest right HERE.
Anna And The Apocalypse
Plot:  A high schooler named Anna is all set to jet out of her hometown on a solo adventure, but then zombies show up.
Review:  This holiday horror musical really came out of the gate strong with catchy songs and a great sense of humor, and for a bit I was ready to peg it as the freshest and most fun zombie flick since Shaun of the Dead.  Then the song quality started to slip, the plot got predictable, the jokes went soft, and the movie shifted to being a fairly bland affair.  I actually still think it's worth seeing, but be sure to keep those expectations in check.
Bad Genius
Plot:  Lynn is a genius.  Her friends are not.  Lynn is not rich.  Her friends are.  So, she takes their money, she gives them correct test answers, and all is well.  For a while, anyways.
Review:  I totally had sweaty palms for a large chunk of this movie.  It's exhilarating, which is pretty crazy since the film is essentially about standardized tests.  Chutimon Chuengcharoensukying is great as the ever-ambitious, yet ever-helpful Lynn, and I really hope to see her in more stuff soon.  By the way, there's a twist at the end this movie that I did not see coming at all.  Also, cheating has always been cheating to me, but I can't say I necessarily feel that way after seeing Bad Genius.  Guess I'm a criminal now.
Blade Of The Immortal
Plot:  Manji is a samurai who can't die, and Rin is a young girl trying to avenge her parents.  They team up.
Review:  Director Takashi Miike's 100th film is long, brutal, surprisingly funny, and really awesome.  Manji (Takuya Kimura) and Rin (Hana Sugisaki) are great in a "big brother, little sister" sort of way, and I never once stopped rooting for them to win out against seemingly everyone in Japan.  So many people get hacked up in this movie, but Miike does a great job of keeping the enemies and fight scenes varied so that nothing feels repetitive.  Well, except for the sound of limbs getting cut off.  I hope you get to see this one soon.
Brawl In Cell Block 99
Plot:  A drug runner gets busted, tossed in prison, and then given a very difficult task by a bad person.
Review:  Just when I thought that director S. Craig Zahler couldn't get any more violent than Bone Tomahawk, along comes his Brawl In Cell Block 99.  If you've ever wanted to see Vince Vaughn as quick-witted, no nonsense former boxer with a penchant for curb stomping the fuck out of people, then this movie is for you.
Darkland
Plot:  Zaid is a man on the hunt to find the person who murdered his brother, Yasin.
Review:  The Fantastic Fest site refers to this film as a "realistic, culturally relevant take on Batman."  I wouldn't go that far.  Yes, it's a gritty look at a normal dude dealing out justice on his own terms, but it always goes where you expect it to and I found the main bad guy to be less than memorable.  Still, it's far from a bad movie.
Downsizing
Plot:  Cellular miniaturization has become a thing and lots of people are going "small" in order to help the environment and/or change their lives.  Paul Safranek and wife Audrey are the latest to get in on the mini-action.
Review:  Alexander Payne's latest film is a big slice of social satire that doesn't quite all the way work.  I really loved the first hour and some change, but once it moves to try and actually make a point, things get messy and the film stumbles to the finish line.  Matt Damon is great in it the whole time, though.
Gemini
Plot:  Lola works for superstar actress Heather Anderson as her personal assistant.  She likes her job.  Or at least she does until Heather gets murdered, and the cops suspect that she did it.
Review:  I've yet to decide if the ending of Gemini is clever or a cop out, but either way, I did enjoy the movie.  I dug its overall neo-noir vibe, and I felt like it was paced really well.  On another note, I've really grown fond of Zoe Kravitz.  She's got a way about her that's hard to ignore.
Gerald's Game
Plot:  Gerald and Jessie are a married couple in desperate need of a getaway, so they take one.  Whilst engaging in the first naughty moment of the weekend, Gerald dies and Jessie is left alone with her arms spread and handcuffed to separate bed posts.
Review:  I've never read the Stephen King book that this movie is based off of, so I have no idea if it's similar or not.  What I can tell you is that I thought it was a great film.  Carla Gugino is stellar as Jessie, and the movie just wouldn't quite work the same without her.  Mostly because a lot of it takes place in her head or via the viewpoint of her cuffed to a bed, so her reactions to things and her body in general is how you follow what's going on.  Side note, there's some legit gore on display here, so keep that in mind before you sit down to casually watch it some night on Netflix.
Gilbert
Plot:  This one is a documentary about Gilbert Gottfried.
Review:  If you're a fan of Gilbert Gottfried, then I don't know why you wouldn't want to watch this.  It's got some nice insight into how he got started, and you get to see him when he's not on a stage saying crazy things.
Good Manners
Plot:  Ana hires Clara to help her around the house while she is pregnant.  Things start out great but eventually spiral down a weird hole.
Review:  There's technically two movies to consider here, as there's a jump forward in time that takes place around the midway mark.  Both halves are pretty solid.  I was pleased to find that the film actually turned out to be like the Fantastic Fest site described – "a Gothic fairy tale for adults."
Jailbreak
Plot:  A gang needs to get to their recently-jailed member.  Some cops would prefer that not happen.
Review:  Jailbreak is pretty much a low rent take on The Raid.  I know that doesn't sound all that nice, but I actually don't mean it in any sort of bad way.  There are indeed some amateurish parts, but most of the fight scenes are well done and its swift run time doesn't ever let it drag.
The Killing Of A Sacred Deer
Plot:  A man and his family get inundated with scary problems when an oddball teenager enters their lives.
Review:  Director Yorgos Lanthimos has quickly become a big favorite of mine.  Dogtooth, The Lobster, and The Killing Of A Sacred Deer – they're all great films.  I don't want to say much too much, as the movie definitely has a lot of moments that can be easily spoiled, so I'll just stick to this – it's fucked up story that left me with all sorts of weird thoughts floating around in my head.  By the way, Colin Farrell, Nicole Kidman and Barry Keoghan deliver big time performances here.
Love And Saucers
Plot:  David Huggins swears that he lost his virginity to an actual alien.  This documentary explores his claim.
Review:  This one is only about an hour long, so there's not much to it other than David Huggins talking about his various experiences with extraterrestrials beings.  I'm guessing that some think his stories and paintings are interesting (or maybe funny), but I mostly found them to be tedious.  Not really my thing here.
Mary And The Witch's Flower
Plot:  A young girl finds a special flower that magically charges a broom and takes her to a school that trains witches.  From there, things don't go quite as planned.
Review:  I'll be honest, I've always found the Studio Ghibli-type stuff of the world to be pretty hit or miss.  Sometimes the movies just go on for far too long, or I don't like the characters.  Thankfully, I didn't run into that here.  I found this one to be a charming, creative affair that's beautifully animated.  I'd watch it again.
Pin Cushion

Plot:  A teenage girl and her mom move to a new town.  Things don't go well.
Review:  I didn't like this movie.  It's barely 80 minutes long, and yet I felt like it dragged on for an eternity.  I'm not even sure what it was trying to say.
Ron Goossens: Low Budget Stuntman
Plot:  Drunk stuntman Ron Goossens' sleazy lesser half has tossed down an ultimatum.  If he doesn't figure out a way to sleep with Bo Maerten, the Netherlands biggest movie star, then she will take their unborn child and leave forever.
Review:  I don't know if you any of you have seen New Kids Nitro or New Kids Turbo, but they are some of the loudest, dumbest comedies ever.  Ron Goossens, I figured, would be more the same since it's from that team, but it surprised me with its black comedy-lean.  I wanted to laugh at but also hold Ron (Tim Haars).
The Square
Plot:  Since this film is thick, I'm just going to borrow a line from IMDB here – "a poignant satirical drama reflecting our times."
Review:  Big fans of director Ruben Ostlund's Force Majeure should be excited about The Square, as it's just as funny, well made and interesting.  Although, I can't say it's anywhere near as accessible.  This film lunges in a lot of directions and occasionally gets so dense that it can be difficult to pick up exactly what it's putting down.  If you want a great think-piece though, then seek it out.
Super Dark Times
Plot:  Some kids accidentally do something awful.  What follows is them trying to hold themselves together.
Review:  I know the title here is Super Dark Times, but oh my is this movie is for real dark.  I was actually caught off guard by where it one went.  Owen Campbell as Zach and Charlie Tahan as Josh make for two of my favorite performances of the entire festival.  By the way, I think I'm scared of teenagers now.
Tiger Girl
Plot:  A girl named Maggie wants to be a cop, but she fails the tryout and instead is set to train to be a security guard.  While doing this she meets a rebellious young lady called Tiger, and then things go off the rails.
Review:  I was excited to see this because it has Ella Rumpf (from Raw) in it, but the film mostly fell flat for me.  I think it's because you're supposed to find its characters to be edgy and meaningful, but I couldn't bring myself to like any of them.
Vidar The Vampire
Plot:  Vidar is really tired of being a farmer.  He wants loose women and stuff!  A chance encounter with a vampire Jesus may just give him what he desires.
Review:  This is one of those bonkers Fantastic Fest movies that you either love or hate because of how bonkers it is.  I wasn't a fan.  I do think it has some really funny moments, but overall it's definitely one of those films where me not being from its country of origin (Norway) proved to be too much of a culture hurdle.