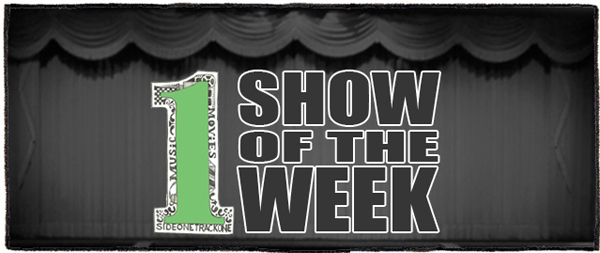 There's a couple of big shows that I'm really excited about later this week.  One is The War On Drugs on Saturday (that's night 1 of 2 at Stubb's), and then SZA on Sunday at Emo's.  Both acts have put out really great albums this year, and I can't wait to hear those songs live.  Since you can't go to either though because they're SOLD OUT, here's two other shows I'm really pumped for.  This week is packed!
Tonight is Jay Som at Sidewinder.  Her 2017 release, Everybody Works, is a damn good pop album that I listen to all the time.  Tix will be $15 at the door.  Stef Chura and Madeline Kenny will open.
On Friday it's Otis The Destroyer's album release show at Hotel Vegas.  The dudes are one of my favorite local bands, and I'm ready to get my hands on their debut LP, Keep Bashing.  This one is presented by my radio show, 101X Homegrown.  Openers are Slomo Drags, Honeyrude and Dr. Joe.
BONUS Show Recommendations:
Tonight:
- The Bad Lovers, Magic Factory, Nick Allison & The Players Lounge, Loteria at Hotel Vegas
- Magna Carda, Tomar & The FCs at 3ten ACL Live
- Arcade Fire, Wolf Parade at the Erwin Center
Thursday:
- Vampyre, Exhalants at Beerland
- Naomi Punk, The Zoltars, 2069 at the Mohawk
- Unwed Sailor, Deep State, PR Newman, Buhu at The Electric Church
Friday:
- Pinegrove, Florist, Lomelda at Barracuda
- Monk Parker, Adam Torres, Thor & Friends at the Mohawk
- Big Thief, My Golden Calf at the Mohawk
- The Banisters, A. Sinclair, Lola Tried, New Fame, Alex Riegelman at Cheer Up Charlies
- Father John Misty, Weyes Blood at Bass Concert Hall
- Black Pistol Fire at Emo's
- Matchbox Twenty, Matt Nathanson at H-E-B Center at Cedar Park
Saturday:
- Croy and the Boys, John Wesley Coleman III, Wild Bill & the Lost Knobs, Welply at The Electric Church
- King Gizzard and the Lizard Wizard, Sailor Poon at the Mohawk
- The Cribs, Paws at Antone's
- The Dig, Kolars at Barracuda
- The War on Drugs, Land of Talk at Stubb's Waller Creek Amphitheater
- Belcurve at Stubb's
- Ms. Lauren Hill, Nas, Chronixx, Nick Grant, Lakim at Austin360 Amphitheater at Circuit of The Americas
Sunday:
- SZA, Smino, Ravyn Lenae at Emo's
- The Flaming Lips, Mac DeMarco, The Garden at ACL Live at the Moody Theater
- The War on Drugs, Land of Talk at Stubb's Waller Creek Amphitheater
- Wilco at Bass Concert Hall