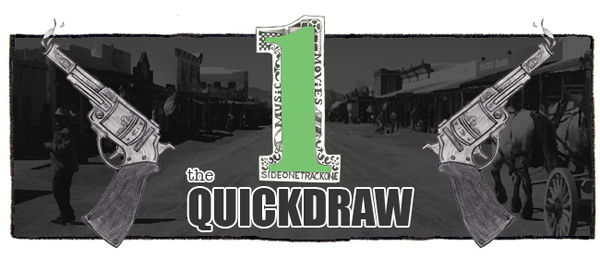 Music!  Enjoy.
:Wussy – Dropping Houses:  In a recent interview with Spin, Wussy's Lisa Walker referred to this track in part as a "singable wall of noise."  I second that.  Forever Sounds is due out March 4 via Shake It.
:Best Friends – Wash Me Out:  I wasn't familiar with Best Friends (phrasing?) until this fuzzy, lo-fi indie rock track arrived in my inbox last week, but now I'm all about them.  The band just released an album, Hot. Reckless. Totally Insane., via FatCat.  This particular song isn't actually on the LP, but I'm still anxious to dive into it.
:DIIV – Is The Is Are:  The more I hear off of DIIV's upcoming album, the more I get excited about it.  This track has a driving arrangement that I really like.  Is The Is Are is due out February 5 via Captured Tracks.
:Blue Healer – Luminescent Eyes:  Here's a slick new pop tune from Blue Healer, an Austin-based act that I've grown fond of over the last six months or so.  Expect it to get lodged in your head.  The band will release their debut album later this year.
:Polica – Wedding:  I've never really thought of Polica as dark or edgy, but that's pretty much their approach here both sound-wise and lyrically (the song is about the "symbiotic relationship between the militarization of police in America and the drug trade").  It works for them.  United Crushers is due out March 4 via Mom + Pop.