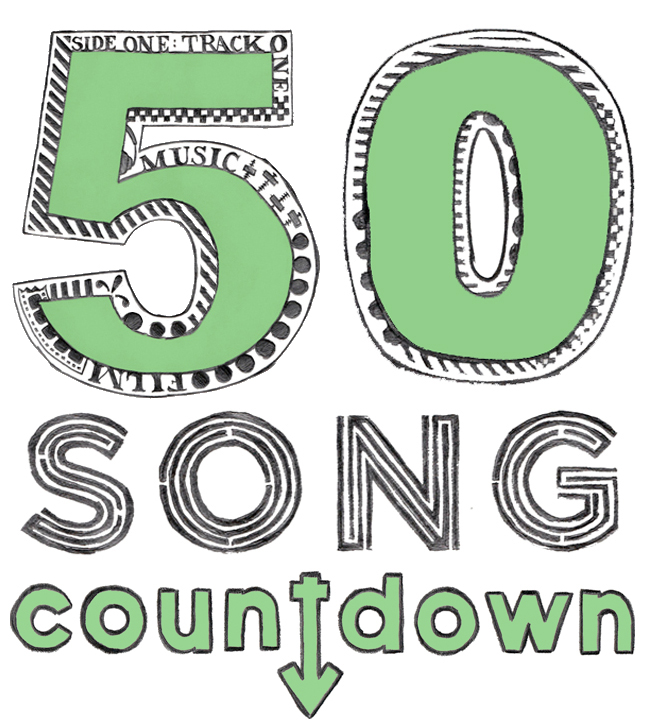 Hey there!  It's time to start running down my favorite songs and albums (look for this list next week) of the year.  Below you'll find Part 1 of my Top 50 Songs of 2016 list.  It (and every part that's coming after today) consists of tracks that I found myself frequently revisiting throughout the year.  Simple!  Enjoy.
PS – One thing is a little different this year – I will not be including any Austin acts in this singles list.  I'm going to be doing a two-part year-ender via 101X Homegrown (my radio show) that will detail my favorite Austin tracks.  Look for Part 1 to air on 12/11, and then Part 2 on 12/18.
PPS – I got a ton of take down notices, so you'll have to listen via Spotify.
50)  :Sia – Waving Goodbye (Produced by Diplo):  When I saw (and loved) The Neon Demon, I found myself really digging this anthemic number as it blasted over the credits.  Oddly enough, I didn't even realize it was by Sia until I got home and looked it up.
49)  :Big Baby D.R.A.M. – Cute:  This is such a silly song by D.R.A.M., but it's so damn catchy that I've been unable to escape it for most of 2016.  Just let it take you.
48)  :Polica – Lately:  If you ask me, this is the best song off of Polica's latest album, United Crushers.  It's hazy and sparse and the line "seems like we're too comfortable in love" is a sharp one.
47)  :Father John Misty – Real Love Baby:  Whether you've ever fully boarded the Father John Misty hype train or not, it's hard to deny just how charming this track is on all fronts.
46)  :Pity Sex – Bonhomie:  The boy/girl vocals in this Pity Sex track are so on point.  As is the 90s-lean it carries.  And well, everything else about it.
45)  :Screaming Females – Skeleton:  I sure do love me some Screaming Females.  This track was rightfully cut from 2015′s Rose Mountain, but I'm glad to have it now – it's unhinged and great.
44)  :LVL UP – Hidden Driver:  You could criticize this LVL UP effort as being too Neutral Milk Hotel-esque, but that would be silly.  It's just a great song.  Turn it up.
43)  :Forth Wanderers – Slop:  This one from Forth Wanderers has a meandering arrangement and lyrics loaded with obviously-youthful musings – "I love too much/Too hurt this bad" – but I dig it.
42)  :Frightened Rabbit – Death Dream:  I loved Frightened Rabbit, then I veered away, and now this song has brought me back to them.  That's how stellar it is.
41)  :The Blow – Think About Me:  There's an early-era Rilo Kiley vibe on display here that I've been caught up since I first heard this song.  Thanks for that, The Blow.