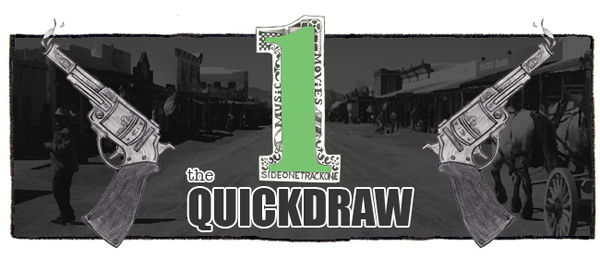 Music!  Enjoy.
:Titus Andronicus – Dimed Out:  Titus Andronicus are back with a new album that's reportedly a 28-song, 93-minute rock opera.  It sounds insane, so I want and need it now.  This first single is a raucous beast.  The Most Lamentable Tragedy is due out July 28 via Merge.
:Dog Party – Peanut Butter Dream:  Back in 2013 Dog Party put out a pretty solid album by the name of Lost Control.  This fuzzy gem has me thinking the follow-up will be better.  Vol. 4 is due out June 16 via Burger Records/Asian Man Records.
:Sweet John Bloom – Tell Me:  This blip of a song (it's barely a minute and a half long) is pretty damn infectious.  I have high hopes for Sweet John Bloom's upcoming album, which is titled Weird Prayer and is due out in June via Tiny Engines.
:Tame Impala – Disciples:  A request for a new Tame Impala track went out during a Reddit AMA, and the band delivered.  How nice.  As for this song, it's a shimmering pop effort that will leave you wanting more.  Currents will be out later this year via Interscope.
:Leon Bridges – River:  Here's the latest work of beauty from Leon Bridges.  I'm not sure he has it in him to create anything that isn't stunning.  Coming Home is due out June 23 via Columbia.  See him at Stubb's on May 11 with Lord Huron.