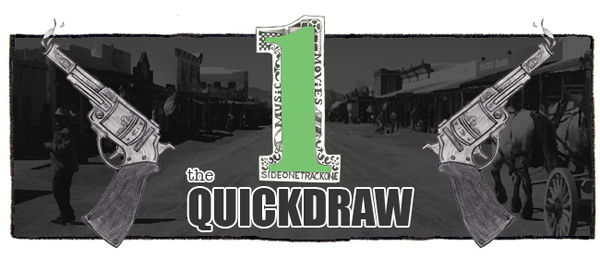 Music!  Enjoy.
:Pujol – Circles:  This will sound odd, but I'm actually relieved that the first couple of singles off of Pujol's upcoming full length have failed to make me think it's going to be much different than his last effort.  He churns out simple but catchy rock 'n' roll tunes, and I sincerely hope he never changes anything.  Saddle Creek will release Kludge on May 19.
:The Pains Of Being Pure At Heart – Eurydice:  The Pains Of Being Pure At Heart seem to have set aside a little bit of their shimmer in exchange for a more anthemic sound, and I'm really digging it.  I think it fits them well.  Days Of Abandon is due out on May 13 via Yebo Music.
:Twin Shadow – To The Top:  While I sort of feel like this song could be the title track for some schlocky Sylvester Stallone-lead 80s sports movie, I totally love it.  Here's a question though, has Twin Shadow somehow warped himself into just being a guilty pleasure?  Details on a new album should be available soon.
:A Sunny Day In Glasgow – Crushin:  This relaxing number isn't as much of an attention-grabber as A Sunny Day In Glasgow's last single, but I do think it's just as good.  Their upcoming album is now pretty high on my anticipated list.  Expect Sea When Absent to be released on June 24 via Lefse.
:Swans – Oxygen:  Like everything else that comes from the entity known as Swans, this song isn't something you just casually play in the background.  If you dare hit play, be sure to strap in and get ready to focus.  Look for To Be Kind on May 13 Young God.