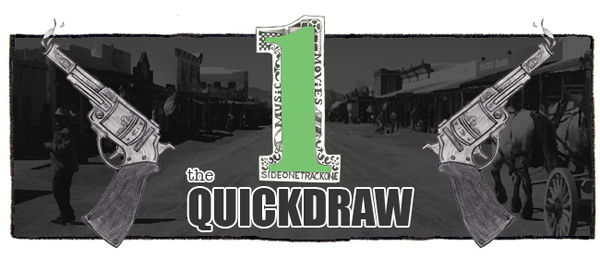 Music!  Enjoy.
:Wye Oak – Glory:  I'd be a lair if I said I didn't scoff a bit when I heard about Wye Oak being behind a synth-heavy jam, but here the song is in all of its awesomeness.  I was so wrong to doubt them.  Anyway, their upcoming album is going to be an interesting listen.  Merge will release Shriek on April 29.
:Tobacco – Eruption (Gonna Get My Hair Cut At The End Of The Summer):  If you listen to Black Moth Super Rainbow, then you're probably familiar with the solo work of their main-brain, Tobacco.  I very much appreciate that the guy couldn't make a "normal" song if he wanted to.  Look for Ultima II Massage on May 13 via Ghostly.
:Son Lux – Easy (Switch Screens) (Featuring Lorde):  A Lorde-enhanced version of a Son Lux song that came out last year is about as random as it gets, but I absolutely love what came of the pairing.  This new take is one of the slicker things I've heard so far in 2014.
:Pattern Is Movement – Climb To Me:  If there's one thing that must be said about Pattern Is Movement, it's definitely that they always figure out a new way to spin their already interesting sound.  The band will release a self titled album on April 1 via Hometapes.
:Pure X – Heaven:  Here's a rather pretty new one from Austin's Pure X.  It makes me want to kick back on a porch somewhere and then just stare off into the distance.  Angel is all set to be released on April 1 via Fat Possum.