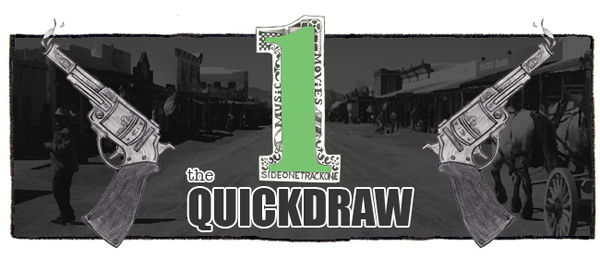 Today's music knows your secrets.  Enjoy.
:Empress Of – Realize You:  I really love Empress Of.  She (Lorely Rodriguez) doesn't seem capable of repeating herself, which I appreciate.  As of now, there's no word on if this track is just a one-off single or if it will appear on an album.
:Daytona – Honey:  If Daytona's upcoming full length isn't on your radar, it should be.  I think it has the chance to be really nice pop effort.  You'll be able to pick up the band's self titled album on November 19 via Ernest Jenning.
:Diane Coffee – Gov T:  I hadn't previously thought of Diane Coffee as being Tame Impala-esque, but this track definitely comes off that way.  Grab this unreleased song while you can.  The band's My Friend Fish is out now on Western Vinyl.
:Cymbals – Erosion:  Here's a new single from Cymbals that kind of reminds me of The Pains Of Being Pure At Heart.  I have no complaints about that.  The Age Of Fracture is due out on February 4 via Tough Love Records.
:Garden City Movement – Move On:  While digging around Pitchfork this weekend I found this rather headphone-worthy effort.  It's a beautiful, intimate track, and I really like it.  Garden City Movement will release an EP on BLDG5 in the near future.