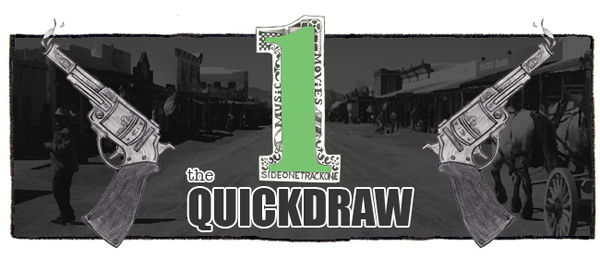 Music!  Enjoy.
:Shabazz Palaces – They Come In Gold:   I've never exactly been a huge fan of Shabazz Palaces, but that's not stopping me from championing this killer track.  Maybe their upcoming full length will finally inspire me to fully climb up on their bandwagon.  Lese Majesty is due out July 29 via Sub Pop.
:Garden City Movement – Terracotta:  Garden City Movement are out of Tel Aviv, and they're just about to release a new EP (it's the follow-up to last year's Entertainment EP).  The music reminds me a lot of Purity Ring.  Expect the Bengali Cinema EP to be set free on June 23 via BLDG5.
:PS I Love You – For Those Who Stay:  I can't say I ever figured PS I Love You had a sprawling six and a half minute song in them, but that's exactly what this is.  And it's good!  Their new album is now on my anticipated list.  Look out for the currently untitled effort at some point in July via Paper Bag Records.
:Austra – Habitat:  Here's one from Austra that was recorded due to fans frequently requesting an official version.  It had only previously existed as part of the band's live set.  The Habitat EP will be released on June 17 via Domino.
:Spider Bags – Back With You Again In The World:  And the latest band to join the Merge roster is … Spider Bags.  Yeah, I know, it's a terribly unattractive name, but don't let that stop you from digging the riffy, Men-like quality of their sound.  Frozen Letter is due out on August 5.