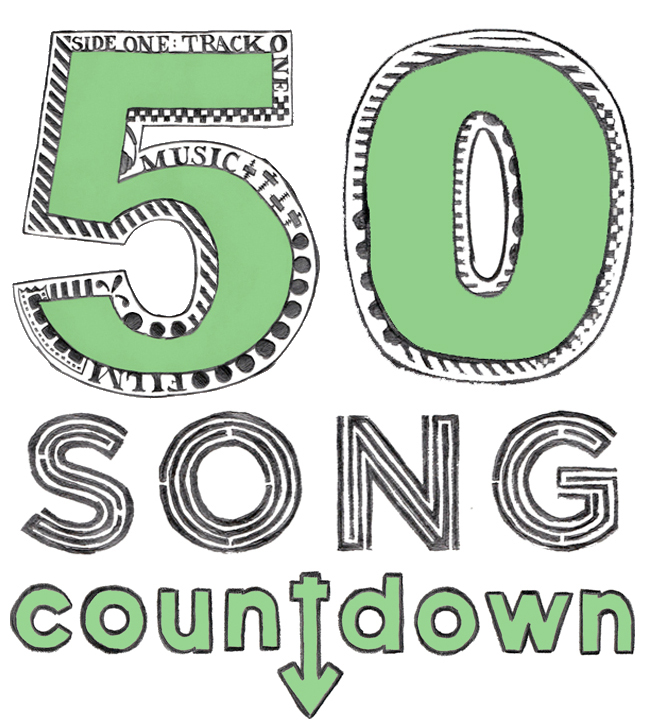 Naturally, the listing continues on today.  Check out entries 40-31 down below.  50-41 can be found right here.  Enjoy.
40)  :Big Grams – Fell In The Sun:  Just in case you've been off on an adventure, Big Boi + Phantogram = Big Grams.  Both are equally great here in this sparkly ear worm of a song.  From the act's self titled album.
39)  :Kiiara – Feels:  I came across Kiiara over the summer and instantly became a fan.  This song is super hooky and wonderfully dramatic.  From the land of one-off tracks.
38)  :Ringo Deathstarr – Guilt:  This one from Austin's own Ringo Deathstarr is a big, catchy wave of distortion.  Only listen to it with the volume cranked up high.  From Pure Mood.
37)  :Torres – Special (Garbage Cover):  I'm not even sure how many times I've gotten lost in this spacious, six-minute cover of Garbage's Special.  Torres (aka Mackenzie Scott) really took the song and made it her own.  From the land of one-off tracks.
36)  :Car Seat Headrest – Something Soon:  Car Seat Headrest signed to Matador this year, and then promptly remastered and re-released some older material.  So, technically, this song is only partially from 2015.  Regardless, I think it's a very inspired tune and I love the angsty lyrics – "I want to sing this song like I'm dying."  From Teens Of Style.
35)  :Deerhunter – Snakeskin:  It still flips my brain around whenever I remember that the sometimes proggy, sometimes noisy rockers Deerhunter put out this funky, accessible number.  Who knew they had it in them?  From Fading Frontier.
34)  :Bully – I Remember:  This little two-minuter from Bully just rips.  I think singer Alicia Bognanno sounds like a less obnoxious version of Courtney Love (the 90s version, not the currently burned out one).  From Feels Like.
33)  :Lee Bains III And The Glory Fires – Sweet Disorder!:  I'm pretty sure I could toss this on a mixtape of nothing but classic rock tunes and no one would catch it as being from the year 2015.  On another note, Lee Bains III And The Glory Fires is a great name.  From the Sweet Disorder 7″.
32)  :Mikal Cronin – Made My Mind Up:  Another year, another charming pop song from Mikal Cronin that I can't seem to get enough of.  He completes me.  From MCIII.
31)  :Diane Coffee – Everyday:  Shaun Fleming (Foxygen's drummer) is the main brain behind Diane Coffee.  This track is as soulful and retro as can be. From Everybody's A Good Dog.