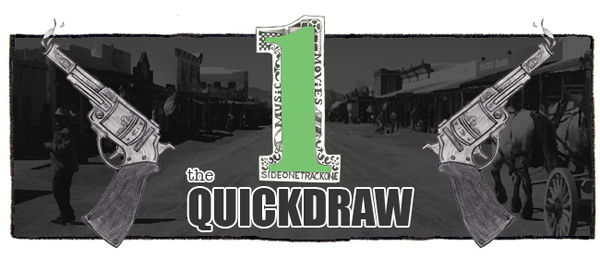 Today's music would like for you to step things up around the office.  Enjoy.
:Kitty – Barbie Jeep:  Adult Swim's Summer Singles Program is back, and this catchy, attitude-filled little number from Kitty is apart of it.  I think it might be time to start paying more attention to her.  Check out the other free tunes in the series here.
:Someone Still Loves You Boris Yeltsin – Nightwater Girlfriend:  "For this new album, the members of SSLYBY returned to the attic where they made their debut full-length Broom."  This is the sort of press release fodder that usually makes me roll my eyes, but I think it actually worked for these guys.  This is the most confident they've sounded in a long time.  Fly By Wire is due out September 17 via Polyvinyl.
:Gold Lake – We Already Exist (Helio Sequence Remix):  It's funny how having the Helio Sequence attached to this track instantly made me want to check it out.  Perhaps they should reach out and remix more up and comers.  It could be good for the world.  Gold Lake's We Already Exist is out now.
:Pond – Xanman:  I'm starting to think that Pond's upcoming album might end up being one of the year's best rock releases, especially if the rest of the effort is as thoroughly loud and jammy as this slab of psych rock.  The wonderfully titled Hobo Rocket is due out August 6 via Modular.
:Edward Sharpe And The Magnetic Zeros – This Life:  This song made me feel ridiculous for thinking that I no longer cared about Edward Sharpe And The Magnetic Zeros.  It's such a beautiful, soul-filled effort.  Their self titled album is due out July 23 via Vagrant.