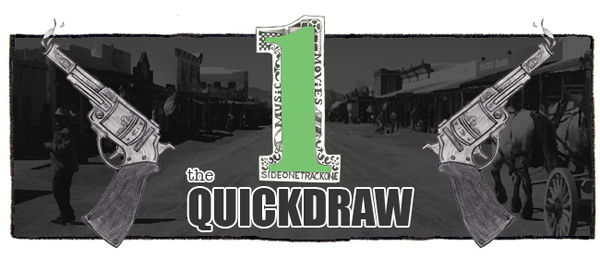 Music!  Enjoy.
:Lee Bains III And The Glory Fires – Sweet Disorder!:  Every time I hit play on this Lee Bains III And The Glory Fires jam, the volume creeps up a level or two higher than it was for the previous listen.  I also get the urge to grab a beer.  The Sweet Disorder! 7″ is due out July 21 via Sub Pop.
:Cayucas – Moony Eyed Walrus:  This new track from Cayucas is one of the most buoyant pop tunes I've come across in … well, I don't know.  I rarely consider how buoyant a song is.  Anyhow, I dig it.  Dancing At The Blue Lagoon is due out June 23 via Secretly Canadian.  See the band at the Parish on August 9.
:Someone Still Loves You Boris Yeltsin – Trevor Forever:  Here's a catchy slice of power pop from Someone Still Loves You Boris Yeltsin.  It makes me want to see the band live.  The High Country is due out June 2 via Polyvinyl.  Catch them at Holy Mountain on August 15.
:Abram Shook – Get Gone:  Leduc and I are so very ready to get our hands on Abram Shook's sophomore effort.  The two singles released so far (that includes this song) have been total ear pleasers.  Landscape Dream is due out May 12 via Western Vinyl.  See him at the Mohawk on May 15.
:Mates of State – Staring Contest:  Mates of State's recent show in Austin left me with such a big smile on my face.  It's good to have them back.  The world is more tolerable when Kori and Jason are churning out charming tracks like this one.  The You're Going To Make It EP is due out June 16 via Barsuk.