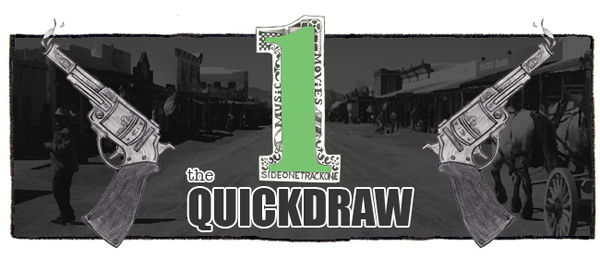 Today's music is not a fan of your significant other.  Enjoy.
:King Kahn And The Shrines – Born To Die:  This track has the psychedelic soul approach that I've come to expect from King Kahn And The Shrines, but I'm a bit surprised at how tame it is.  Maybe they rip things up more on the actual album?  Merge will put out Idle No More on September 3.
:Big Scary – Luck Now:  Melbourne, Australia's Big Scary signed to the always stellar Barsuk last week, and this song is off of their upcoming full length.  I think it's one of the more lush things I've heard in 2013.  Not Art is due out on September 17.
:Smith Westerns – Idol:  And with the arrival of this pretty little pop number, I'm now officially anxious to get my hands on the new Smith Westerns' LP.  Here's hoping it doesn't disappoint.  Mom + Pop will put out Soft Will on June 25.
:Superhumanoids – Bad Weather:  A new full length from Superhumanoids was actually supposed to come out last week, but it got bumped at the last minute.  Oh well.  At least the band used the delay as an opportunity to provide this slow burning gem.  Exhibitionists is due out August 6 via Innovative Leisure.
:Dinosaur Bones – Spins In Circles:  I had almost forgotten how much I like Dinosaur Bones.  This Strokes-like single is off a new album titled Shaky Dream, which is due out August 6 via Dine Alone Records.  I think it could be a good one.