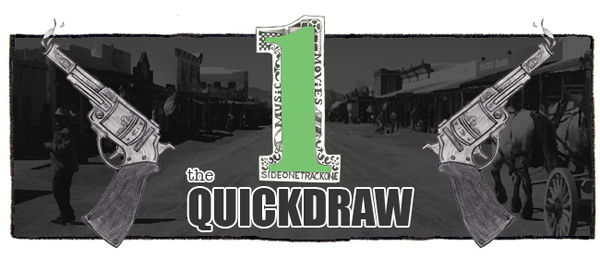 Music!  Enjoy.
:Pompeii – Loom:  I'm starting to think that Pompeii's upcoming album might end up being one of the better efforts to come out of Austin in 2014.  This song in particular reminds me of Transatlanticism/Plans-era Death Cab For Cutie.  Loom will be released on October 14 via Red Eye Transit.
:NehruvianDOOM – Caskets:  Aside from Run The Jewels' new one, the other hip hop effort that I can't wait to hear is the debut from NehruvianDOOM.  Personally, I think DOOM is always impressive, but I will admit that it does sound as though his partnership with Bishop Nehru has refreshed him.  The act will release their self titled album on October 6 via Lex.
:Superhumanoids – Flipping Out:  Here's a new single from Superhumanoids.  Like everything they do, this is adequately hooky and totally ready to be devoured through a nice pair of headphones.  The Flipping Out/Another One 7″ is available now via Innovative Leisure.  The band is set to play two nights at ACL Live with Erasure.
:Dream Police – Hypnotized:  Mark Perro and Nick Chiericozzi, who founded the Men, are the main brains behind Dream Police.  This driving rock track is pretty damn great, and I'm looking forward to hearing more.  The band will release Hypnotized on November 11 via Sacred Bones.
:Radical Dads – In The Water:  The still-wonderfully named Radical Dads have signed to Old Flame and put together a new EP (while they wrap their third album).  I've long been fond of their 90s rock ways, and you should be too.  Look for the Cassette Brain EP when it gets set free on October 7.