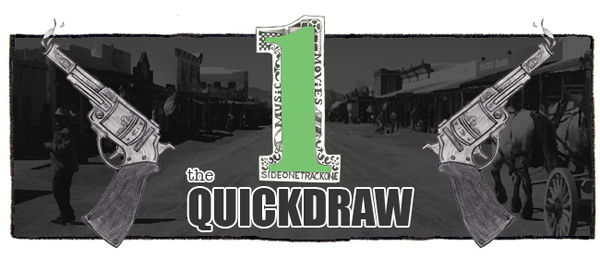 Today's music is really proud of you.  Enjoy.
:Camera Obscura – Do It Again:  The press release that came along with this pleasant pop song mentioned that the band's new album has been in the works since 2011 (work started right after the completion of their last effort, My Maudlin Career).  No wonder it sounds so immaculate – its been patiently crafted.  Desire Lines is due out June 4 via 4AD.
:The Mantles – Brown Ballroom:  Admittedly, I didn't start out as an admirer of this song.  After a few revisits, though, I started to really like how it's a lo-fi effort with just the right amount of shimmer.  Long Enough To Leave is due out on June 18 via Slumberland Records.
:Lemuria – Brilliant Dancer:  This band continues to churn out quality 90s alt rock, and I love them for it.  Here's hoping they come to Austin soon.  The Brilliant Dancer 7″ will be out May 21, and the new full length, The Distance Is So Big, is due on June 18 via Bridge Nine.
:MGMT – Alien Days:  Does anyhow else really dig that MGMT just refuse to go back to the sound that made them popular?  Because I certainly do.  Keep getting weirder, fellas!  This psychedelic tune was a Record Story Day release.  If you have some cash to burn, you can probably find one on eBay.
:Alpine – Gasoline (Mystery Skulls Remix):  The original version of this is definitely a nice track, but Mystery Skulls remixed it into something that you'll immediately want to tell your friends about.  Alpine will release A Is For Alpine on May 21 via Votiv.  They're also heading out on tour to open for Crystal Fighters.