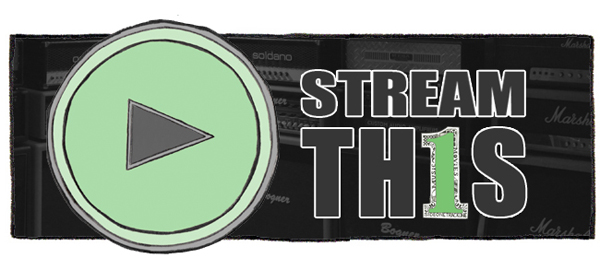 The SOTO inbox is always full of cool stuff that never gets to see the light of day on the actual site, and I'd like to change that.  So, every Friday I'll be posting the best album streams and videos that were sent my way during the week.  Take a scroll and find something worth remembering.
FULL ALBUM STREAMS
Tennis – Small Sound EP
Swearin' – Surfing Strange
Midlake – Antiphon
Yvette – Process
Sebastian Teller – Confection
Pompeya – Tropical
Blessed Feathers – Order Of The Arrow
Unknown Mortal Orchestra – Blue Record EP
VIDEOS
Tele Novella will soon release the Don't Be A Stranger 7″.
Dum Dum Girls will release Too True on January 29 via Sub Pop.
Bill Callahan's Dream River is out now on Drag City.
Best Coast recently released Fade Away.  They play Austin Music Hall on March 1.
Okkervil River's The Silver Gymnasium is out now on ATO Records.
Bleached put out Ride Your Heart earlier this year on Dead Oceans.  They play Fun Fun Fun Fest next week.
Son Lux's Lanterns is out now on Joyful Noise Recordings.
Audacity just put out Butter Knife via Suicide Squeeze.  They play Hotel Vegas on November 9.
MGMT have a self titled album that was recently released.  They play Fun Fun Fun Fest next week.
Savages' Silence Yourself is out now on Matador.
Moonface's Julia With Blue Jeans On is out now on Jagjaguwar.
Los Campesinos just released No Blues via Wichita Recordings.
Islands' Ski Mask is out now.
Edward Sharpe And The Magnetic Zeros released a self titled LP earlier this year.
Sumie will put out a self titled album on December 3 via Bella Union.
Gliss will put out a deluxe edition of Langsome Dans on November 19 via Modern Outsider.
Document will put out an EP in January.
Diane Coffee just put out My Friend Fish via Western Vinyl.
Happy Jawbone Family Band recently released a self titled album on Mexican Summer.