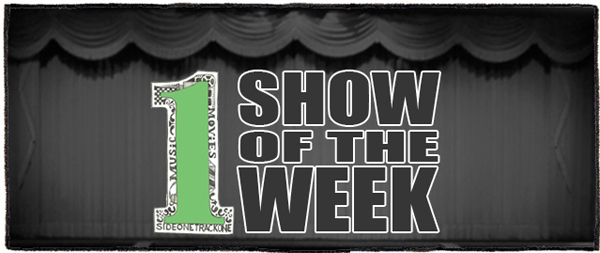 If I weren't going to be out of town on Saturday, I'd definitely be at the Mohawk for White Denim.  Here's why the band is playing.
"A couple of weeks ago we lost a dear friend. Scott Staab was a fixture in our creative community in Austin and was a very early White Denim enthusiast. We are honored to celebrate the man's life with two amazing bands this Saturday at Mohawk. All proceeds go to sending his son Vic to college in 2029. We hope to see you there. This one is important."
Go in my place!  Not only is the band great live, but it's for a good cause.  Plus, two other excellent locals – Palo Duro and Feverbones – will be opening.  Tix are $15.
PS – I've got another entry into the 93.7 KLBJ's Sunset Series happening this Sunday out at Ernie's On The Lake.  Come see Quiet Company, Booher and Genuine Leather!  It's FREE!  Music starts at 5pm.
BONUS Show Recommendations:
Thursday:
- Skyline, North by North, Basketball Shorts, Empire Machines at Cheer Up Charlies
Friday:
- Melvins, Spotlights at the Mohawk
- Black Milk at Empire Control Room
- Knifight, Andy Grant at Hotel Vegas
- Ghostland Observatory, Night Drive at Stubb's Waller Creek Amphitheater
- Hours Quiet, Flavor Raid at Stubb's
- Harvest Thieves, Thunderado at the Continental Club
- Green Day, Catfish and the Bottlemen at Austin360 Amphitheater
Saturday:
- Soaked, Billy King & The Bad Bad Bad, Bad Bolts, DJ Stereo Stepdad at Hotel Vegas
- The Stacks, Teenage Cavegirl, Basements, Mamalarky at the Hole in the Wall
- She Wants Revenge, Sine, Curse Mackey at Empire Control Room
- Manchester Orchestra, Foxing, All Get Out at Stubb's Waller Creek Amphitheater
- Period Bomb, Attic Ted, Suspirians, Pataphysics at Beerland
- Tristen & Jenny O. at Stubb's
- Nic Armstrong and the Thieves, Skyline at Threadgill's
- Sturgill Simpson, Fantastic Negrito at Austin360 Amphitheater
Sunday:
- Peelander-Fest with Peelander-Z, Muge Hoso, Otonana Trio, Saint Lo Gun at Barracuda
- Janet Jackson at the Erwin Center
- Downtown Boys, US Weekly, SXSW at Hotel Vegas