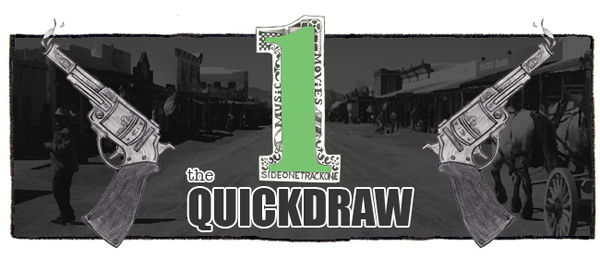 Music!  Enjoy.
:Mind Spiders – Cold:  This new one from Mind Spiders is the best post punk song I've heard in who knows how long.  I can't take it off repeat.  Prosthesis is due out March 11 via Dirtnap.
:Twin Peaks – Walk To The One You Love:  Twin Peaks have assembled a third full length, and this charming garage pop number is the first single off of it.  I like how comfortable it sounds.  Down In Heaven is due out May 13 via Grand Jury.  You'll be able to see the band at Levitation in April/May.
:White Denim – Ha Ha Ha Ha (Yeah):  "I need you like bacon needs eggs."  Even if this song wasn't a total blast of retro-enthused fun, I'd still be into it because of that one lyric.  White Denim will release Stiff on March 25 via Downtown.  You can see the band this Thursday at C-Boys Heart & Soul.
:Tangerine – Sunset:  Whenever I listen to this song two things pop into my head – "What an infectious effort!" and "Why in the world haven't I ever paid any attention to Tangerine?".  The Sugar Teeth EP is due out February 19 via Swoon.
:Yuck – Cannonball:  Here's a quickie (that's somehow not a Breeders' cover) from Yuck.  It's fuzzy and loud, and I'm really into it.  Stranger Things is due out February 26.