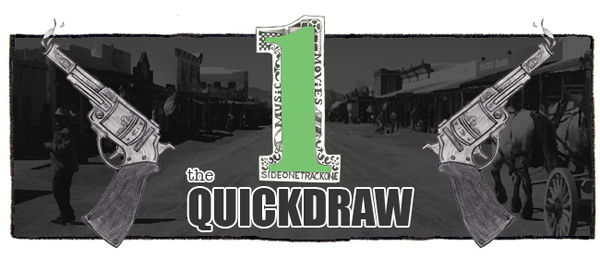 Music!  Enjoy.
:Baauer – Temple (Featuring MIA And G-Dragon):  Admittedly, I haven't paid any attention to Baauer since Harlem Shake (way back in 2012).  This track is legit rad though and has me at least somewhat interested in checking out his new LP, Aa, which just came out on LuckyMe.
:White Denim – Had 2 Know (Personal):  Here's a new jam from White Denim.  At this point I'm certain their new album will be my 2016 go-to listen for when I'm in the car.  Stiff is due out on March 25 via Downtown.
:Big Deal – Say Yes:  "Pretty much everything that could fall apart for us, did. This included parting with our label [Mute], breaking up a relationship, band members leaving and losing all of our music when my apartment was broken in to. We didn't want to give up, or revel in our misery. We decided instead to try and turn it into something magic." – Alice Costelloe.  It would appear that Big Deal encountered a few issues while trying to put together a new album.  Good on them for making it work.  Say Yes is due out June 17 via FatCat.
:Frankie Cosmos – On The Lips:  This pop number from Frankie Cosmos (aka Greta Kline)  is such a charming listen.  I'm excited for her sophomore LP, Next Thing, which is due out April 1 via Bayonet Records.
:Sonny And The Sunsets – Well But Strangely Hung Man:  This is such a silly track, but I love it.  Here's hoping that from here on out Sonny And The Sunsets only let Merrill Garbus (Tune-Yards) produce their albums.  Moods Baby Moods is due out May 27 via Polyvinyl.