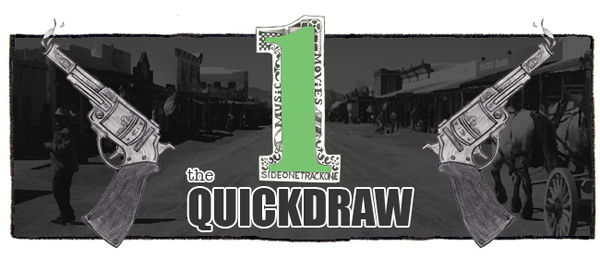 Music!  Enjoy.
:The Thermals – Hey You:  Even though they're about to release their seventh full length, The Thermals still sound as energetic and anthemic as ever.  Hard not to appreciate that kind of stamina.  We Disappear is due out March 25 via Saddle Creek.
:White Denim – Holda You (I'm Psycho):  I adore White Denim, so I'm more than a little excited that they've put together a new album.  This first single is a real jam.  Stiff is due out March 25 via Downtow Records.
:Thao And The Get Down Stay Down – Nobody Dies:  My love for Thao is pretty much entirely based on her fantastic lyrics.  However, with this track it's actually the arrangement that has me hooked.  It moves really well.  I A Man Alive is due out March 4 via Ribbon Music.  See her at the Mohawk on April 23.
:Autolux – Change My Head:  If you found the previous Autolux single to be a bit out there, this one might bring you back around on them.  It's essentially a lighter, more accessible version of their older stuff.  The band is expected to put out an album sometime in the spring.
:Explosions In the Sky – Disintegration Anxiety:  I spent a good chunk of time over the break lovingly revisiting Explosions In The Sky's previous releases, so I'm going to go ahead and say I willed a new album to happen.  How nice of me, right?  Now excuse me while I wear this track out.  The Wilderness is due out April 1 via Temporary Residence LTD.