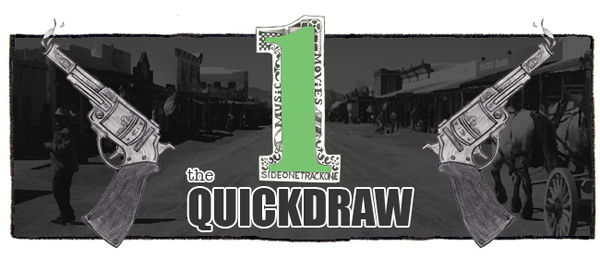 Music!  Enjoy.
:The Most Serene Republic – Ontario Morning:  I've always liked The Most Serene Republic, so I'm happy they decided to bring their hiatus to an end.  This first single back is really energetic, and I hope the rest of their new LP (their first in six years) is just like it.  Mediac is due out November 13 via MapleMusic.
:Potty Mouth – Cherry Picking:  I really dig this song, but I have to admit it might be a bit much for those of you who prefer to stay away from anything that's 110% 90s-enthused.  Potty Mouth will release a self titled EP on August 21 via Planet Whatever Records.
:Yung – Blue Uniforms:  Yung frontman Mikkel Holm Silkjær is only 21, so I guess that explains why this six-minute track is all over the place.  Kids and their weird attention spans, right?  At least it's being used for good here.  The These Thoughts Are Like Mandatory Life Choices EP is due out September 18 via Fat Possum.
:Traams – Succulent Thunder Anthem:  The press release for Traams new album says that for it the band "adapted the charisma of White Denim's experimentalism and early Modest Mouse' indie guitar pop."  I'm in for that.  Though, for whatever reason, I kind of hear more Parquet Courts here than anything else.  Modern Dancing is due out November 13 via FatCat Records.
:Cool Ghouls – Creature That I Am:  Here's a nice straight up rock n' roll throwback from Cool Ghouls.  Crank it up loud.  The Creature That I Am 7″ is due out October 23 via Dizzybird Records.  They're apparently playing Austin on October 2, but the venue is listed as TBD.