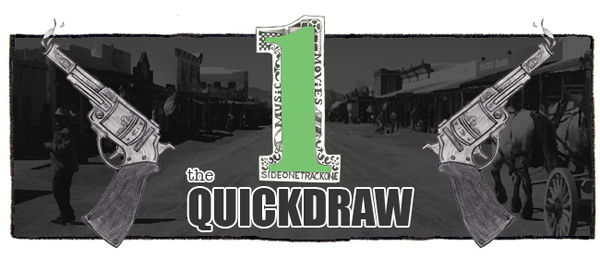 Music!  Enjoy.
:Parquet Courts – Black And White:  The side of Parquet Courts that's raw, aggressive, and just all-out is fun and whatnot, but I really love the dialed-back, hooky version of them that's on display in this track.  Sunbathing Animal is due out June 3 on What's Your Rupture?/Mom+Pop.
:Beverly – You Can't Get It Right:  Just in case you don't know, Beverly is made up of Drew Citron and SOTO favorite Frankie Rose.  I think this song of theirs is a lo-fi pop delight.  Look for Careers on July 1 via Kanine Records.
:Hooray For Earth – Keys:  Here's a shiny new single from Hooray For Earth that I like a lot.  I can honestly see it being something that radio eventually snatches up, so keep your "I heard that way back" faces ready.  You'll be able to get Racy on July 29 via Dovecote.
:Royksopp And Robyn – Do It Again:  Yeah, so it's Monday and you probably don't want to move, but this song will get you on your feet (or at least make you aggressively nod your head).  Royksopp and Robyn should always work together.  The Do It Again mini-album will be released on May 26 via Cherry Tree/Interscope.
:Tobacco – Father Sister Berzerker:  If Tobacco's usually bizarro vocals are too much for you, then I think you'll dig this instrumental number from them.  Be sure to grab some headphones so that it can properly swirl around in your head.  Ghostly will release Ultima II Massage on May 13.