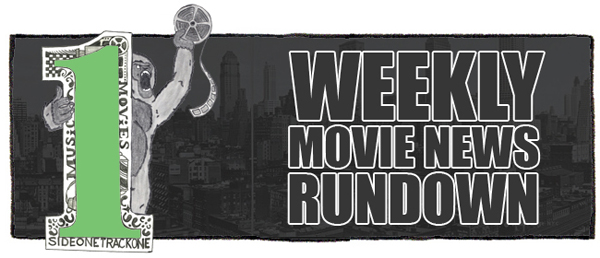 Time for your weekly movie news update!  Below you'll find a slew of sentences meant to provide a brief glimpse of what's been going on over the past week in movieland.  If something leaves you desperate for more info, then my advice is to do a little extra research on one or all of the following fantastic sites:  Latino Review, Dark Horizons, Ain't It Cool News, CHUD and/or JoBlo.  Read on!
Zack Snyder has officially signed on to direct a Justice League film.  It's expected out in 2017.
Paramount has set a release date of March 25, 2016 for the Brett Ratner-directed Beverly Hills Cop IV.  Eddie Murphy is expected to star.
Matt Smith (Doctor Who) has landed a role in the upcoming Terminator entry.
David Goyer (Man Of Steel) has been hired to write a remake of Fantastic Voyage.
The third entry in the V/H/S series will be titled V/H/S Viral.  The horror segments will be directed by Todd Lincoln (The Apparition), Nach Vigalondo (Timecrimes), Marcel Sarmiento (Deadgirl), Gregg Bishop (Dance Of The Dead), Justin Benson (Resolution) and Aaron Moorhead (Resolution).
Mark Hamill, Carrie Fisher, Harrison Ford, John Boyega, Adam Driver, Oscar Isaac, Daisy Ridley, Domhnall Gleeson, Andy Serkis, Max Con Sydow, Anthony Daniels, Peter Mayhew, and Kenny Baker have been cast in Star Wars: Episode VII.  There's also a rumor that JJ Abrams still has a lead female role to cast in the film.  Lupita Nyong'o (12 Years A Slave) is said to be in the running for it.
Justin Kurzel (from the upcoming Macbeth) may direct the Assassin's Creed movie.  Daniel Espinosa (Safe House) was recently attached.
Andy Garcia has been cast in the Max Steel movie that Mattel currently has in development.
John McTiernan recently let it slip that he's still interested in making a sequel to The Thomas Crown Affair.
Nicholas Hoult, Felicity Jones, Ben Kingsley, and Anthony Hopkins will star in Autobahn.  The movie is said to follow a couple on the run from two ruthless criminals.
Colin Firth will star in Gavin Hood's Eye In The Sky, which is said to be about the use of drones in modern warfare.
Baz Luhrmann may direct an Elvis Presley biopic for Warner Bros.
Joaquin Phoenix is set to star in Woody Allen's upcoming film, Magic In The Moonlight.
Lou Ferrigno recently noted that a second stand-alone Hulk movie will be made after The Avengers: Age Of Ultron.
Hailee Steinfeld (True Grit) has landed a role in Pitch Perfect 2.
A new adaptation of The Phantom is said to be in the works.
Cary Fukunaga (True Detective) will direct the adaptation of Black Count, which is said to chronicle the life of French Revolution-era General Thomas-Alexandre Dumas.
This Week's Notable Trailers