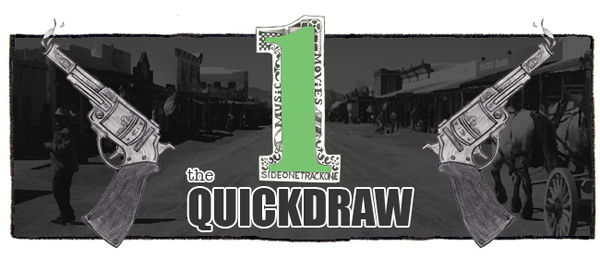 Music!  Enjoy.
:Honeyblood – Killer Bangs:  And with this track Glasgow's Honeyblood have delivered to me a new slice of 90s-enthused rock to leave on repeat.  That's true friendship, people.  Here's hoping their upcoming album has more of the same.  FatCat will release the band's self titled effort on July 15.
:Clap Your Hands Say Yeah – Coming Down (Featuring Matt Berninger):  CYHSY are an act that I have only ever sort of liked, but I do think this song is really good.  Matt Berninger's contribution sounds great alongside Alec Ounsworth's nasaly voice.  Only Run will be released by the band on June 3.
:Chad VanGaalen – Monster:  The world needs weird/interesting artists like Chad VanGaalen, so it's great that he's readied a new album.  This song should flood your brain with all sorts of images.  Have fun.  Look for Sub Pop to put out Shrink Dust on April 19.
:Shannon And The Clams – Mama:  If raw and retro is what you're looking for today, then you can't go wrong with this new one from Shannon And The Clams.  Just know it's going to for sure get lodged in your head for a while.  The band's split 7″ with Guantanamo Baywatch is currently available for purchase over at Suicide Squeeze.
:How To Dress Well – Repeat Pleasure:  I imagine most of you are already on the How To Dress Well bandwagon, but if for some reason you're not then this stellar pop song will probably convince you to find a seat.  What Is This Heart? is due out June 23 via Weird World.