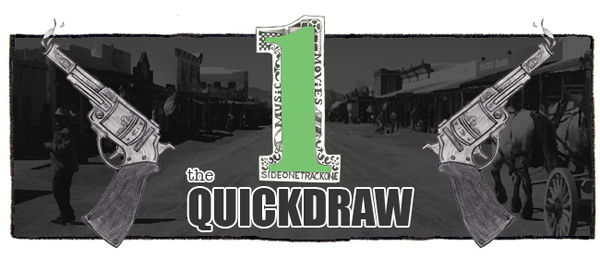 Austin-based music!  Enjoy.
:Sweet Spirit – Let Me Be On Top:  Just after I finally managed to see the newly formed Sweet Spirit (lead by A Giant Dog's Sabrina Ellis and Andrew Cashen) play live, a demo made its way to the public.  Coincidence?  Probably.  At any rate, I dig the song.  It's a pretty nifty piece of pop.  No word yet on when an official release is coming.  This Saturday the band will perform at Austin Beer Garden Brewing Co.
:Major Major Major – God Doesn't Want Us:  While I like the way Major Major Major have been steadily releasing catchy garage rock singles (like this one), I'm pumped that they're in the midst of working on an actual full length.  I eagerly await its arrival.  The God Doesn't Want Us single is available at MMM's Bandcamp.  They will play Red 7 on April 26.
:Megafauna – Time To Go:  Admittedly, I don't pay enough attention to Megafauna.  They're a quality rock act with some rad, hooky tracks, and I should definitely be celebrating them more.  Their new album, Maximalist, is due out April 15 via Danimal Kingdom.  The band will play the Mohawk on April 19 for 101X Homegrown.
:Equals – Glistener:  I've just about worn out the new Tycho album, so I'm looking to Equals to quench my thirst for instrumental music.  Songs like this superbly crafted gem make me think I made the right choice.  Tracts is due out May 6.  See the band play at Empire Control Room this Friday.
:Slomo Drags – Every Actor:  I'm just getting up to speed on Slomo Drags, but I like what I've heard so far.  This track in particular is inspired and catchy.  The band's self titled EP is available now via Bandcamp.  Catch the band play at Cheer Up Charlie's tomorrow.