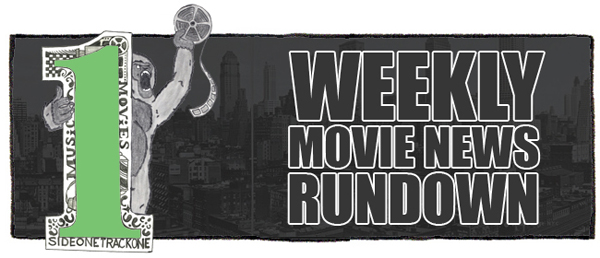 Time for your weekly movie news update!  Below you'll find a slew of sentences meant to provide a brief glimpse of what's been going on over the past week in movieland.  If something leaves you desperate for more info, then my advice is to do a little extra research on one or all of the following fantastic sites:  Latino Review, Dark Horizons, Ain't It Cool News, CHUD and/or JoBlo.  Read on!
Daniel Espinosa (Safe House) may direct the adaptation of the game Assassin's Creed.
Gal Gadot's Wonder Woman deal with Warner Bros. is reportedly for three films.
Garrett Hedlund will play Hook and Hugh Jackman will portray Blackbeard in Joe Wright's currently untitled Peter Pan film.
Sacha Baron Cohen is in talks to play the villain in Through The Looking Glass (aka Alice In Wonderland 2).
Quentin Tarantino recently noted that The Hateful Eight will no longer be his next film. He apparently was very unhappy about his script being leaked.
Rupert Sanders (Snow White And The Huntsman) is all set to direct a live action version of Ghost In The Shell.
Joseph Gordon-Levitt will star in Robert Zemeckis' adaptation of Philippe Petit's memoirs, To Reach The Clouds.  Petit was the focus of 2008′s Man On Wire.
Miles Teller (The Spectacular Now) is set to portray Dan Aykroyd in the John Belushi biopic.
Bruce Willis and Ambyr Childers are set to star in the sci-fi thriller Vice.  The movie is said to follow a synthetic being that becomes self aware.
Tom Hardy and Takashi Miike have dropped out of The Outsider due to scheduling issues.
This Week's Notable Trailers