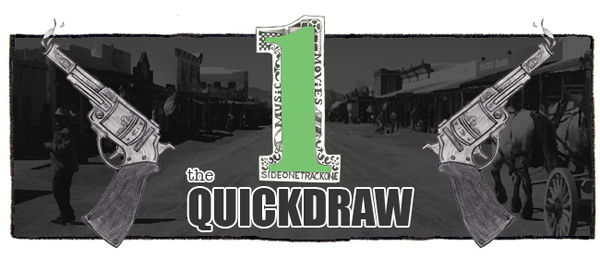 Music!  Enjoy.
:The Hold Steady – I Hope This Whole Thing Didn't Frighten You:  After a few years of other projects and such, the Hold Steady are back together.  Guitarist Steve Selvidge (he toured with them in 2010) is now an official member of the band, and his presence seems to have given them a meatier sound.  I like it.  You'll be able to get Teeth Dreams on March 25 via the band's own Positive Jams imprint.
:The Coathangers – Follow Me:  Here in the next couple of weeks I'm going to scribble out a to-do list for SXSW, and near the top of it will definitely be to finally see The Coathangers play.  I bet it's a show that just dominates you.  Suicide Squeeze Records will release Suck My Shirt on March 18.
:Mac DeMarco – Passing Out Pieces:  I really love this whimsical number from Mac DeMarco.  Makes me wonder why I've never really spent a lot of time listening to his albums.  Salad Days is all set to be released on April 1 via Captured Tracks.  DeMarco will play the Mohawk on April 13.
:Sylvan Esso – Coffee:  In case you missed my recommendation of Sylvan Esso last year, it's a project from Amelia Meath (Mountain Man) and Nick Sanborn (Megafaun).  I think they're doing some really interesting stuff.  The Coffee/Dress 12″ is due out March 25 on Partisan Records.
:Magna Carda – Geaux:  These days every time I turn around someone is asking about Austin's Magna Carda, and I think that's a very good thing.  Not only are they worthy of the attention, but maybe it will make people (and I'm including myself here) pay more attention to the local hip hop scene.  You can get the group's new mixtape, Van Geaux, for free over at Bandcamp.