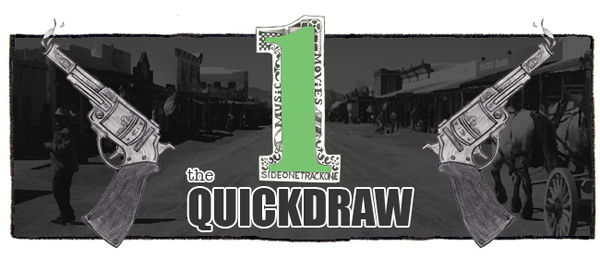 Music!  Enjoy.
:Tacocat – I Live For The Sun (The Sunrays Cover):  Tacocat will soon be in a town near you, and they've released this Sunrays cover to help get you excited about it.  Turn up the volume and take in all of its catchiness.
:Happy Diving – Head Spell:  "Tender yet loud" is how this Happy Diving track is referred to in its press release, and once you hit play you'll see for yourself just how fitting of a description that is.  I think it's a good sound for them.  Electric Soul Unity will be out August 19 via Topshelf.
:Field Mouse – The Mirror:  Here's a nice slice of 90s-enthused pop rock from Field Mouse.  Their upcoming album is one that I think I'm really going to dig.  Episodic is due out August 5 via Topshelf.
:Angel Olsen – Shut Up Kiss Me:  While I'm still not sure how I feel about Angel Olsen's other single, I'm 100% in love with this one.  I can't get it (or the video) out of my head.  My Woman is due out September 2 via Jagjaguwar.
:Tycho – Division:  Tycho just released this headphone-worthy effort.  It didn't come with any news on a new album, but I'm really hoping it means that one isn't too far off.  His last effort, 2014′s Awake, is still a big favorite of mine.