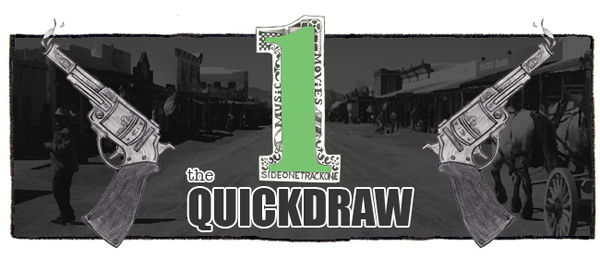 Today's music would like to know what you're doing this weekend.  Enjoy.
:Parquet Courts – You've Got Me Wonderin' Now:  This track has such an infectious attitude about it that I think I'm finally ready to find a spot on Parquet Court's bandwagon.  The Tally All The Things That You Broke EP is due October 8 via What's Your Rupture?.
:Volcano Choir – Comrade:  Is it possible that I prefer Volcano Choir over Bon Iver when it comes to Justin Vernon?  I'm starting to think I might.  The former is certainly a lot more accessible.  Repave is due September 3 via Jagjaguwar.  Stream the album in its entirety here.
:Tristen – No One's Gonna Know:  I dig this song, but I'll admit it's a little weird to hear the normally reserved Tristen in full on pop mode.  I wonder if all of the new album is like this?  Caves is expected out on October 15 via Pupsnake Records.
:Why? – Murmurer:  And in today's really cool news, Why? have put together an EP that features songs about particular fans.  You'll be able to grab the Golden Tickets EP on September 17 via Joyful Noise Recordings.  The band will play the Mohawk on September 27.
:Peelander-Z – Ride On The Shooting Star:  There's nothing like a brand new Peelander-Z track to help get your day going.  Metalander-Z is due out September 10 via Chicken Ranch Records.  Catch the band at the Mohawk on September 28.