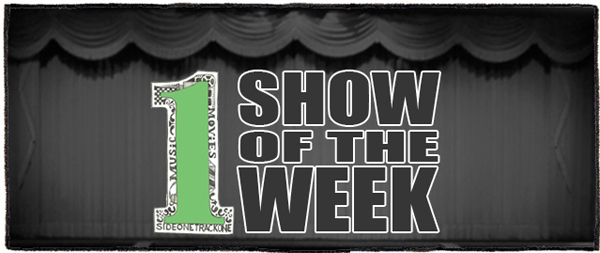 This is one of those fun sort of weeks where I couldn't pick just one show to tell you to attend, so I'm going with two.  Thankfully they're on different nights, so you can totally do both!  Anyhow, throw on your serious face and catch the legendary PJ Harvey on Friday at Stubb's, then go with your party face for magnificent rockers Peelander Z on Saturday at Barracuda.
PJ Harvey tix are $60.
Peelander Z tix are $12.  Residual Kid will open.
PS – Round 2 of the booked-by-me 93.7 KLBJ's Sunset Series is this Sunday at Ernie's On The Lake. Come see Emily Wolfe, Otis The Destroyer and Cory Reinisch (of Harvest Thieves).  It's FREE!  Music starts at 5pm.
BONUS Show Recommendations:
Tonight:
- Dengue Fever, Red Baraat, Hard Proof at the Mohawk
- BUHU, Critical Dad, ANDY at Cheer Up Charlies
- Little Dragon, GoldLink, Kronika at Stubb's
- Otis the Destroyer at COLLiDE atx
Thursday:
- Crooked Bangs, NIKE at Beerland
- Bee Caves, Abram Shook, Roaring Sun at the Mohawk
- Desert Culture, Buenos Diaz, Lola Tried, Skyline, Jack Ferrera at Cheer Up Charlies
Friday:
- The Sour Notes, Go Fever at Stubb's
- RF Shannon, The Dan Ryan at Stay Gold
- The Dizzease, Golden Daze, Andy Grant at Cheer Up Charlies
Saturday:
- Moving Panoramas, Mean Jolene at Austin Beer Garden Brewing Co.
- The Midnight Stroll at Hotel Vegas
- Xetas, The Hex Dispensers, Missing Pages, Gabi at Beerland
- Batty Jr., King Warbler, Tres Oui, Poly Action at Spiderhouse
Sunday:
- Growl at Waterloo Records
- Sinkane, Eric Slick at Empire Control Room
- Elijah Ford, Harvest Thieves, Jonathan Terrell, John Evans, Kevin Galloway at Barracuda