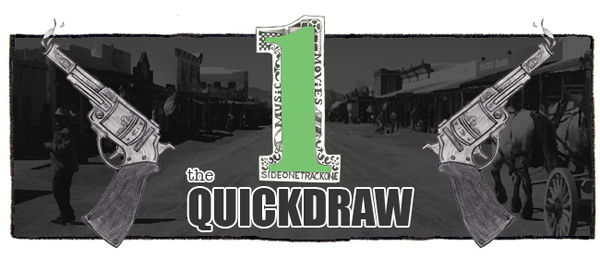 Today's music isn't sure about you.  Enjoy.
:Terry Malts – Walking Without You:  Here's your adrenaline shot for today.  Terry Malts are the absolute best, and I can't wait for their new album.  Nobody Realizes This Is Nowhere is due on September 9 via Slumberland.  The band will play the Mohawk on September 26.
:Quasi – See You On Mars:  I'm starting to really look forward to Quasi's upcoming double LP.  The first two singles (that would be You Can Stay But You Got To Go and this playful number) have been pretty great.  Mole City is due out October 1 via Kill Rock Stars.  Catch the band at Fun Fun Fun Fest in November.
:Black Books – Favorite Place:  This atmospheric track packs a real punch, and it makes me think that Austin's Black Books are seriously ready for much bigger things.  Good for them.  The band will put out a self titled effort on October 1 via Believe Recordings.  Their next show in town is August 24 at the Mohawk.
:Joanna Gruesome – Sugarcrush:  I think it's safe to say that Joanna Gruesome's late summer emergence has been a welcomed one.  They sure know how to write a hook.  The anticipated Weird Sister is due September 10 via Slumberland.
:Black Milk – Perfected On Puritan Ave:  Every time I get a new Black Milk single I hope he'll suddenly go from underrated to beloved.  So, is this the one that forces such a deserved jump?  You tell me.  No Poison No Paradise is due out October 15 via Fat Beats/Computer Ugly.