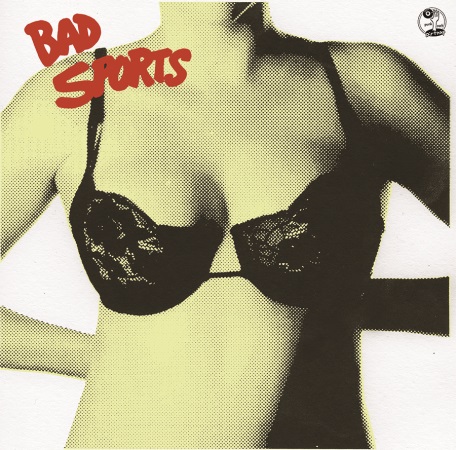 It's no exaggeration that Bras from Bad Sports has been my most anticipated album of the year. Their last release, Kings Of The Weekend, was genius, and I love the other bands the members belong to: OBN IIIs, Mindspiders, Video, and Wax Museums.
Bad Sports features Orville Neeley III (guitar/vocals), Daniel Fried (bass/vocals), and Gregory Rutherford (drums). At their core, they are still very much a Texas garage rock band, but they've expanded their game on the very good Bras, which I was able to hear last week. The tracks are distinctive with numerous influences sprinkled throughout. You can hear elements of late 70's New York punk as well as Cheap Trick power-pop and Television noise rock. There are even a few tracks that remind me of OBN IIIs, one of Orville's other bands. However, not all of Orville's vocals and lyrics here have the snarl and fury he displays in OBN IIIs. On Bras he shows expanded songwriting chops as he sings about being the nice guy that finishes last, being stuck in a terrible place, and as he pleads for a girl to let him into her heart.
There's something for any fan of garage rock or punk to love on this record. Below are three of my favorite tracks from the album. The album isn't on sale until August 27, but if you can't wait a week to hear the rest of the album, you can stream it now at Spin.
:Bad Sports – Get You:
:Bad Sports – Let Me In:
:Bad Sports – Terrible Place:
Bonus Video:
This is a Gregory recording the drums for Free Spirit, another track off of Bras.