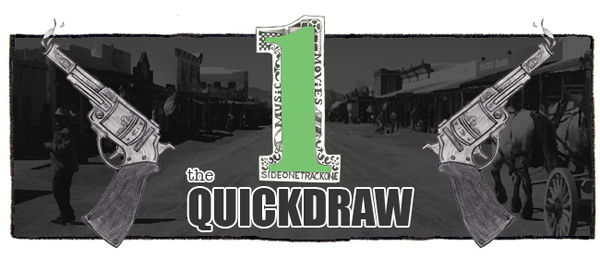 Today's music was raised by wolves.  Enjoy.
:Wampire – Trains:  I really dig this song.  It's a breezy, charming pop effort that I imagine will turn the majority of you into Wampire fans.  Here's hoping their upcoming LP has more of the same.  Curiosity is due out May 14 via Polyvinyl.
:Vampire Weekend – Ya Hey:  I'll give it up to Vampire Weekend, they're upcoming album is looking like it will be one of the year's best pop releases.  Every song released so far has been pretty great.  Modern Vampires Of The City is due out May 14 via XL.
:Majical Cloudz – Bugs Don't Buzz:  I recently saw Majical Cloudz perform, and it made me realize they shouldn't be experienced with a crowd.  Their work is intimate stuff, so if you're going to spend some time with it (and you should), use headphones.  The highly anticipated Impersonator is due out May 21 via Matador.
:Virgin Of The Birds – Make Me A Witch:  Here's one from an act that's long been a SOTO favorite.  Main-brain Jon Rooney really knows how to do lo-fi pop, so don't be surprised when this track quickly wins you over.  The Summer Palace EP is available now on Bandcamp.
:Eluvium – Happiness (Featuring Ira Kaplan Of Yo La Tengo):  This is a beautiful song, but I'll admit it's a terrible choice for a post on a Monday.  No one wants to start their week with an intricate eight-minute wad of emotion.  Still, it's too good to not share.  Nightmare Ending is due out May 14 via Temporary Residence LTD.