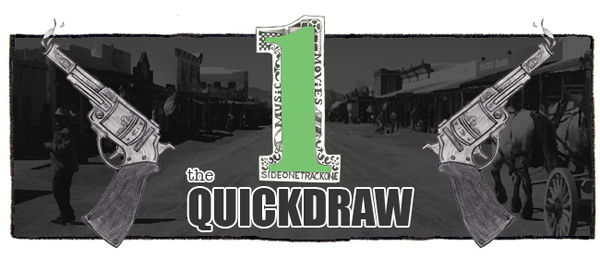 Music!  Enjoy.
:Polica – Raw Exit:  Polica would rather not just shelve Shulamith and move on, so they've rallied up a deluxe edition that contains a four-song EP called Raw Exit.  If you ask me, that's a fairly clever way to remind people one last time that the album is out there.  The band will put out the expanded version of Shulamith on June 10 via Mom+Pop.
:Braid – Bang:  It's been 16 years since Braid last put out a full length effort, but they seem to still have it.  Granted, that's my impression after only hearing this emo gem.  I suppose there's still a fairly good chance the album won't be worth the wait.  Look for No Coast on July 8 via Topshelf.
:White Lung – Face Down:  For those of you that don't like it when White Lung appear to be trying to melt your soul, I think you'll dig this song.  It's a rather catchy number that isn't just an all-out assault on your ears.  Deep Fantasy is due out June 17 via Domino.
:Parquet Courts – Instant Disassembly:  There's a part of me that wanted to cut the other songs in today's post and only go with this impossibly honest seven-minuter.  I'm just about 100% convinced that it's the best thing that Parquet Courts have ever churned out.  You can expect to get Sunbathing Animal on June 3 via What's Your Rupture?/Mom + Pop.
:Jess Williamson – Snake Song:  When it comes to singer/songwriters in Austin, Jess Williamson is one of my favorites.  As you'll see once you hit play on this song, her voice just has a way of sticking with you.  Jess' split 7″ with RF Shannon will be released on June 17 via Punctum.