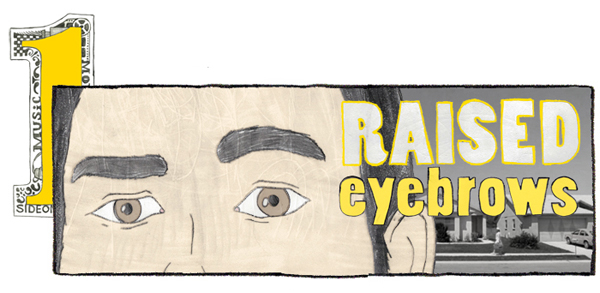 This year is brimming with excellence on the recorded music front. In my second installment of noteworthy records from 2017, I'm finding female artists to be totally ruling; continuing to transcend the lines of genre and influence.
1. James Elkington – Wintres Woma
This is based purely on the ecstasy of the single "Make It Up," which is as close to a perfect song as you can get these days.
2. The Stevens – Good
Australia's The Stevens are God's answer to my endless pleas for a band to master the psych leanings of Flying Nun and combine them with the bold tape hiss of Siltbreeze.
3. Japanese Breakfast – Soft Sounds from Another Planet
Michelle Zauner is brilliant.
4. Kara-Lis Coverdale – Grafts
One of THE leading voices in ambient music today. This is her masterpiece. Coverdale is headed right up there with Basinski in my book.
5. Kelly lee Owens – Kelly Lee Owens
"S.O" is one of those revelatory songs; dreamlike and immediate.
6. Sarah Davaci – All My Circles Run
Davaci is the 21st Century's answer to Pauline Oliveros. This record contains some of the most pleasingly monastic drones on the planet.
7. Lal and Mike Waterson – Bright Phoebus
One of the great "lost" Brit-folk records is finally re-issued. This thing has got it all; sombre folk, Sgt. Pepper tomfoolery, and Richard Thompson!!!
8. Thorsten Quaeschning, Ulrich Schnauss – Synthwaves
This is a masterclass in synth music.
9. UMFANG – Symbolic Use of Light
Made entirely with a Boss DR-202, this record is exhausting in the very best way. The patience and care she took to create such a contemplative record is beyond me.
10. The Courtneys – II
Sometimes you gotta rock n' roll. This one gets you there from the first track to the last.
See my other 2017 picks here.